Through riveting storytelling and the allure of mystery and drama, the Brontë sisters changed the course of classic Victorian literature and made themselves household literary names to this day.
Though common themes run through the well-known Brontë novels, the authors themselves differ not only in age but also in personality and writing practice.
| | Charlotte Brontë | Emily Brontë | Anne Brontë |
| --- | --- | --- | --- |
| Birth–Passing (Age) | 1816–1855 (38) | 1818–1848 (30) | 1820–1849 (29) |
| Best-Known Works | Jane Eyre | Wuthering Heights | The Tenant of Wildfell Hall |
| Personality | Headstrong and critical of society; the "spinster" of the sisters | Extremely timid and reclusive; sought solace in nature and writing | Fair, quiet, and gentle; the most "socially accepted" of the sisters |
| Writing Style | Critical, modern | Gothic, ambiguous | Reflective, realist |
Charlotte, Emily, and Anne Brontë were born in 1816, 1818, and 1820, respectively, in Thornton, Yorkshire, to Anglican clergyman Patrick and Maria Brontë. Shortly after the births of the sisters and their three siblings—Maria, Elizabeth, and Patrick Branwell—the Brontë family later moved to Haworth, Yorkshire, after Patrick had been assigned to one of its parishes. There, Patrick and his three daughters suffered the premature deaths of mother Maria to cancer and elder sisters Maria and Elizabeth to tuberculosis.
While living with their father and under the care of their aunt Branwell, the Brontë sisters attended different schools and were educated at home, writing prolifically on the side. Even when they were young, the sisters wrote one another poems, plays, novels, and even magazines for their own private perusal. Charlotte and Emily moved to Brussels and were under the tutelage of Madame Heger at the Pensionnat Heger.
The sisters were employed various times in the (unsatisfying) field of education, both as teachers and governesses. Charlotte disliked her first teaching job of three years at the Pensionnat, calling it "wretched bondage," and was thoroughly dissatisfied with her students. Emily was no different; she once told her students she enjoyed the company of the school dog better than theirs. With Anne, Charlotte and Emily tried working as governesses and quit shortly after though Anne stayed on as a governess for up to five years.
In the mid-1840s, the sisters started writing and publishing their soon-to-be-famous works under the pseudonyms Currer (Charlotte), Ellis (Emily), and Acton (Anne) Bell. Among several unfinished novels, Charlotte managed to finish and publish Jane Eyre (1846), Shirley (1849), Villette (1853), and The Professor (1857), the last novel published postmortem. Emily's Wuthering Heights was published in 1847, while Anne's Agnes Grey and The Tenant of Wildfell Hall were published in 1847 and 1848, respectively. In addition, the sisters managed to publish a collection of poems titled Poems by Currer, Ellis, and Acton Bell in 1846.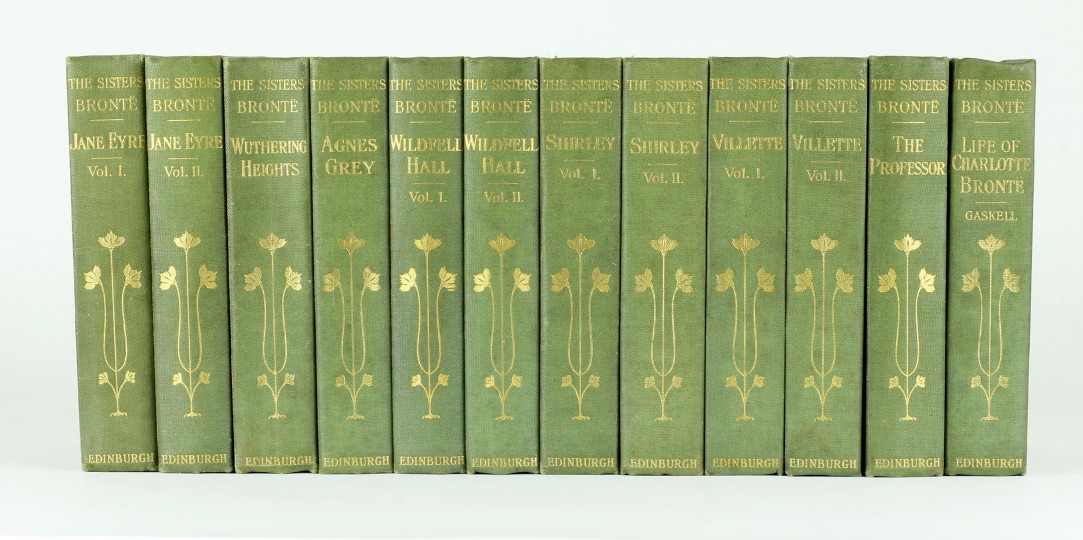 Emily was the first of the Brontë siblings to fall ill and die of tuberculosis in 1848, preceded by Patrick Branwell the same year and followed by Anne the year after. She and her father the only remaining members of the Brontë family, Charlotte later married the reverend Arthur Bell Nicholls in 1854. Nine months later, she passed away from tuberculosis and/or pregnancy complications.
We're celebrating Women's Month this March by featuring both historic and contemporary female writers and their groundbreaking works. Check out more Author Highlights at the 1-Hour Proofreading blog!
Sources:
Disclaimer: Images are not ours. Credit to the owner.
About 1-Hour Proofreading
1-Hour Proofreading is a growing start-up offering fast and efficient editing services at a reasonable price, with the assurance that the document is publication-ready the soonest you need it. Its team of highly competent professional editors is committed to helping those in need of quality editing services while facing tough deadlines.
Visit
1hourproofreading.com
for more details.
Follow us:    
Back to Grammary