If the name rings a bell, then you had probably read the Geronimo Stilton series like me. As a kid, it was my go-to read. I credit my love for reading to this awe-mouse-ing body of work. Even now, as an adult, I still love to read those books!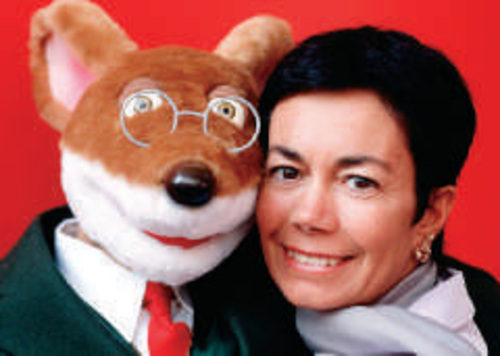 In case you don't know, Geronimo Stilton is a book series featuring the adventures and stories of a talking mouse who lives in New Mouse City, Mouse Island.
The Scholastic site describes it thus: "Geronimo Stilton runs the Rodent's Gazette, the most famouse newspaper on Mouse Island. His true passion is to write books, which all became best sellers! He also likes to read books, listen to classical music, and play golf, and he collects antique cheese rinds. He adores his work and his family, but he hates to travel—he can be a real scaredy mouse and gets airsick, seasick, and carsick. Nonetheless, he often ends up on adventures with his friends and family all across the globe." From that description, you can already tell that these books are a must-read! I really love that the plots are multifaceted and interesting enough to stimulate children's creativity and imagination but easy to understand. These books are neither overwhelming for little kids nor too simplistic for older children.
The Stilton series started in Italy and, through the years, has been translated into many languages, including English, and has become a worldwide phenomenon. On the cover of Geronimo Stilton books, you will notice that no other name besides Geronimo Stilton appears, prompting you to think that it is also the name of the author. Actually, Geronimo Stilton is the pseudonym of Elisabetta Dami, an Italian author.
Despite the popularity of her books, Elisabetta Dami is not as known as J. K. Rowling or other authors of infamous children's books. As a fan of her books, I believe that she deserves to be recognized for her works. Geronimo Stilton is a read that I know both children and young adults would love. Even mature individuals would appreciate her books since travel is incorporated into the stories.
Readers can pick up on the positive philosophy of Geronimo Stilton. Elisabetta Dami's characterization of him is truly commendable. Geronimo has this healthy optimism and humorous character about him. He is never discouraged by negative situations. He advocates peace and appreciates the beauty of life. Elisabetta has also incorporated the value of family and friendship in Geronimo's personality. Geronimo Stilton also speaks about happiness and advises readers that it should be attained not through fleeting pleasures but through the appreciation of the positive things in life. These stories also encourage readers to conquer their fears, develop their capabilities, and always be patient during challenging times.
The books' themes of adventure, magic, and fantasy can also foster creativity. They could even become a form of escapism. Elisabetta Dami's setting for Geronimo Stilton is based on a multicultural and gender-equal society. As such, the stories teach respect for diversity—a value that should be taught to children early.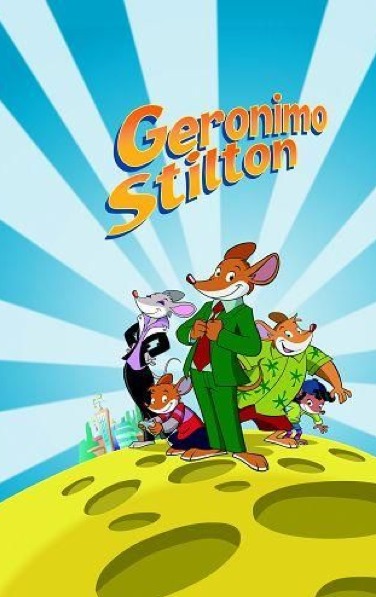 Moreover, Elisabetta Dami's Geronimo Stilton books are good teaching materials. Aside from enjoying kid-friendly plots, school-age children can learn many things from Geronimo Stilton. For starters, kids can improve their vocabulary through reading. Teachers (or even parents) can ask children to identify similes, idioms, and other figures of speech found in the books or analyze onomatopoeia and apply it to other contexts. Moreover, these books are suitable for teaching school-age children about traits and personalities because of the many characters in the books. The cohesive and engaging stories are best for studying the elements of a plot, such as rising action, climax, and resolution.
With the advent of technology, kids playing on tablets is a common scenario. Children should be taught the importance of reading books, and Geronimo Stilton is a great way to introduce them to a piece of literature that could inspire positive action.
For writers out there, you will be inspired by the value Geronimo puts into his work. He always puts his heart into his stories and feels genuinely grateful about being able to do his job. He wants to inspire courage, optimism, and energy in his readers. As the Geronimo Stilton site puts it, "a book written from the heart is different from others: it's more beautiful, more real, better!"
Elisabetta Dami's Geronimo Stilton series is definitely one for the books (no pun intended)!
Interestingly, according to her Wikipedia profile, Elisabetta Dami worked as a proofreader in her family's publishing company before she ventured into writing.
If you are not a proofreader like Elisabetta, you can always take the services of a proofreading company. At 1-Hour Proofreading, authors can take advantage of fast proofreading services. Their professional proofreaders will take care of your manuscript with utmost confidentiality. You will get high-quality service that will fast-track the publishing of your work.
Your book will get the spotlight it deserves with the help of 1-Hour Proofreading. Visit www.1hourproofreading.com.
Sources:
Disclaimer: Images are not ours. Credit to the owner.
About 1-Hour Proofreading
1-Hour Proofreading is a growing start-up offering fast and efficient editing services at a reasonable price with the assurance that the document is publication-ready the soonest you need it. Its team of highly competent professional editors is committed to helping those in need of quality editing services while facing tough deadlines.
Visit
1hourproofreading.com
for more details.
Follow us:    
Back to Grammary