Some books just never get old, and Stephen King's books are definite proof. It's already 2017, but Stephen King's novels still have the power to haunt and follow you around and still make you lose all the sleep that you deserve at night.
Stephen King was born in 1947. He had spent most of his childhood writing in school and selling these stories to friends. As a teenager, he became interested in horror novels and was an avid reader of EC's horror comics. He was just eighteen years old when he managed to independently publish his story "I Was a Teenage Grave Robber," which was serialized into four issues in a fanzine called Comics Review.
To pay for his tuition, he worked various jobs, such as being a janitor, gas pump attendant, and worker at an industrial laundry business. He graduated with a bachelor of arts in English at the University of Maine in the year 1970, and aside from being a full-time writer, he was also exposed in the academic world of teaching. He was hired as a teacher at Hampden Academy in Maine, but he still continued working on his novels while still contributing short stories to magazines.
For over five decades, Stephen King has contributed a lot to the horror and thriller literary genre. Many refer to him now as the "master of horror novels," and he is recognized as one of the most famous and successful horror writers of all time. His most successful books include The Shining, The Stand, Carrie, Salem's Lot, and, of course, It, which recently had a remake film, grossing over 653.3 million dollars worldwide.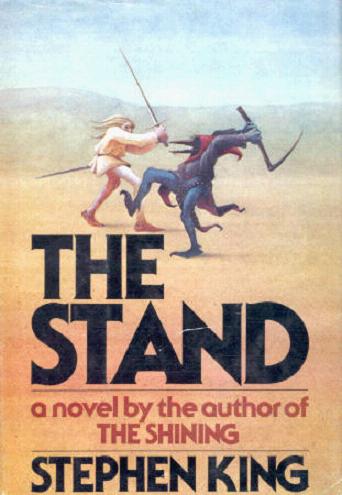 He has also bagged many awards for his works, including a British Fantasy Award in 2005 for the seventh novel in the Dark Tower series, The Dark Tower VII: The Dark Tower. He also won a Bram Stoker Award in 2013 for Doctor Sleep, the sequel to The Shining, and an Edgar Award Best Novel for Mr. Mercedes, the first book in the Bill Hodges trilogy.
Needless to say, his success as an author is not without cause. His loyal fans—and even first-time readers—love his books because of the three-dimensional characters in his stories. With his style of writing, he builds the foundation of a strong and captivating plot with dynamic characters and a vivid setting based on real-life locations.
Metaphors are also strongly sewn throughout King's novels—as well as suspense, conflict, and foreshadowing—and it seems that several Stephen King novels are never just enough. Fans are now anticipating another new book from their all-time favorite author. Following the publication of Sleeping Beauties, a novel written by King and his son, Owen, The Outsider is set for release in 2018 and is a crime story that will seek out the truth about an eleven-year-old boy's violated corpse.
You may or may not be a Stephen King fan, but his name alone rings a bell whenever you hear it. He has written a lot of novels that became best sellers, and he is, no doubt, successful enough to be famous even among nonfans. It's never too late for anyone to read a Stephen King novel, so if you haven't read anything yet from him, run to the nearest bookstore now and search in the horror and thriller shelves, where you will find lots of his novels.
Want more of the Author Highlights? Well, you're in luck! We at 1-Hour Proofreading celebrate all writers, regardless of genre and style. How about you? Who's your favorite author? Or maybe you're a writer who wants to be featured? Shoot us a message! Watch out for more Author Highlights!
Sources:
Disclaimer: Images are not ours. Credit to the owner.
About 1-Hour Proofreading
1-Hour Proofreading is a growing start-up offering fast and efficient editing services at a reasonable price, with the assurance that the document is publication-ready the soonest you need it. Its team of highly competent professional editors is committed to helping those in need of quality editing services while facing tough deadlines.
Visit
1hourproofreading.com
for more details.
Follow us:    
Back to Grammary