Since David Levithan's first novel came out in 2003, he has been making waves not only in the literary industry but also in the hearts of young men and women. Levithan is most known for his vivacious and captivating romance titles, some of which present themes often deemed unusual as ordinarily as they should be. With titles like Boy Meets Boy, Two Boys Kissing, and Every Day, Levithan has given readers in and out of the LGBTQIA+ community tales to swoon over and find themselves in.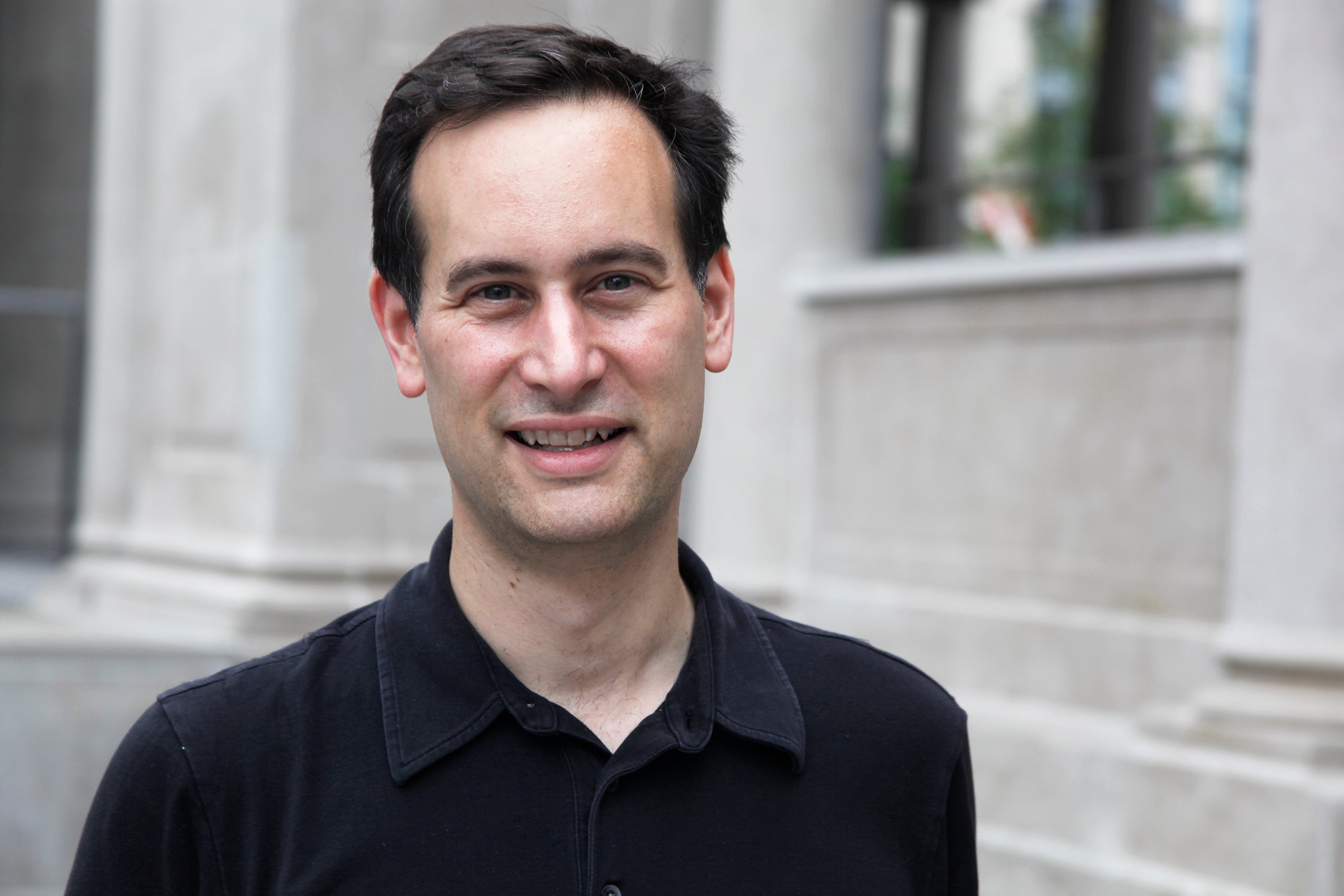 Born in 1972 (some sources say it's September 7, but we can't be too sure) in Short Hills, New Jersey, Levithan himself described himself as fairly well-adjusted from childhood up to adulthood. Levithan graduated from Brown University, pursuing a career in the literary industry. Levithan does not share much about himself but has a plethora of titles under his name. He prefers to let these books do the talking, so we'll do just that.
Levithan first got into publishing territory in 2002 as the editor of You Are Here, This Is Now, an anthology of works from the best young writers and artists in America. Since then, he has worked on a variety of anthologies, including Where We Are, What We See (2005), This Is PUSH (2007), How They Met, and Other Stories (2008), and We Are Quiet, We Are Loud (2008).
It was in 2003 when David Levithan earned critical acclaim with Boy Meets Boy, a title that benchmarked itself as one of the first great examples of gay teen literature that approached the topic with positivity and bold hopefulness. Set in a fictional town in New Jersey where being gay is accepted, the story follows the adolescent life of Paul as he navigates romance with his past lover Kyle and the new boy Noah. Levithan earned praise for his portrayal of homosexuality as anything but normal, taking the familiar boy-meets-girl formula and applying it to gay romance. The book garnered Levithan a Lambda Award, with one of its reviewers citing it as a representation of what life can and should be like for LGBT youth.
In 2004, Levithan materialized his fascination of our seemingly random but actually intersecting daily lives with The Realm of Possibility, a collection of poems and prose. Each entry represents one of twenty students, each sharing their experiences and perspectives as they form a portrait of friendship, relationships, and high school life. Levithan's work has been applauded for its ambition, citing that the work can make for excellent reading because of its stylistic diversity.
Levithan is also known for his collaborations with other authors. In 2006, he worked with his friend Rachel Cohn to produce Nick and Norah's Infinite Playlist, a love story sparked by shared musical interests and propelled by an eventful evening. This was followed by Naomi and Ely's No Kiss List in 2007. Levithan and Cohn narrate from the perspectives of the titular characters and their companions as the story finds best friends Naomi and Ely struggling with their friendship as their romances unfold. A movie based on this book came out in 2015. Levithan and Cohn later worked on other titles like Dash & Lily's Book of Dares (2010), The Twelve Days of Dash & Lily (2016), and Sam & Ilsa's Last Hurrah (2018).
In 2010, Levithan collaborated with his friends Chris Van Etten and David Ozanich for Likely Story, a book series about a girl who follows her mother's footsteps as she runs a soap opera of her own. The story was penned under one persona, David Van Etten. This serial continued with Likely Story: All That Glitters (2008) and Likely Story: Red Carpet Riot (2009).
Levithan cowrote more titles with other young adult fiction authors: Will Grayson, Will Grayson (2010) with John Green, a story of two like-named boys whose meeting changes their lives forever; Invisibility (2013) with Andrea Cremer, a slice-of-life-slash-fantasy romance between an invisible boy and the girl who can see him; and You Know Me Well (2016) with Nina LaCour, a tale of seatmates Mark and Kate whose newfound friendship makes them question their relationships and open themselves to new possibilities.
Other solo works by Levithan include Are We There Yet (2005), Marly's Ghost (2005), Wide Awake (2006), Love Is the Higher Law (2009), The Lover's Dictionary (2011), Every You, Every Me (2011), Every Day (2012), Two Boys Kissing (2013), Another Day (2015), and Hold Me Closer (2015). Every Day has also been turned into a movie that came out on February 22, 2018. The story centers on an unconventional metaphysical romance as it follows a spirit who wakes up in a different body every day but finds that they're falling in love with a girl named Rhiannon.
Levithan continues to make his mark on the young adult and romance genres with his signature narrative of hope and love. His works may carry on with a light and humorous tone, but they put a daring foot forward as they broach topics that need to be discussed. His works have resonated with and empowered the LGBTQIA+ community and created a positive impact beyond the borders of his home country.
At present, Levithan's love of writing and reading persists in action. He is a writer, publisher, and editorial director at Scholastic, and is the founding editor of PUSH Imprint, a publishing company that dedicates itself to finding new voices and supporting budding writers.
Sources:
Disclaimer: Images are not ours. Credit to the owner.
About 1-Hour Proofreading
1-Hour Proofreading is a growing start-up offering fast and efficient editing services at a reasonable price with the assurance that the document is publication-ready the soonest you need it. Its team of highly competent professional editors is committed to helping those in need of quality editing services while facing tough deadlines.
Visit
1hourproofreading.com
for more details.
Follow us:            
Back to Grammary