On October 3, Netflix closed a deal with the CS Lewis company to develop a series and films based on Lewis's highly acclaimed fantasy series, The Chronicles of Narnia.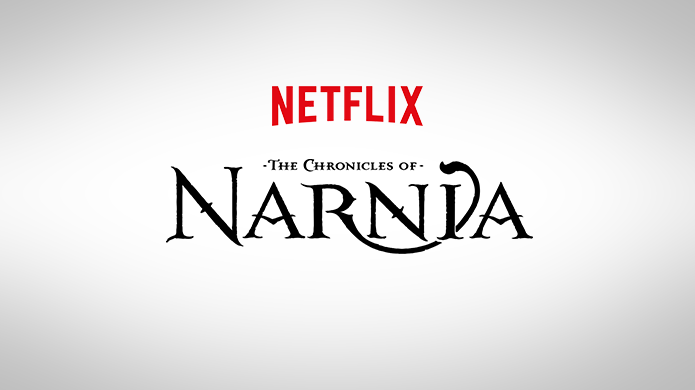 Not many details have been revealed regarding the project, but Netflix will be creating both a series of films and a television series taking place within the Narnian universe.
The Chronicles of Narnia is a high fantasy series taking place mostly in the fictional world of Narnia and is primarily led by four Pevensie siblings who travel to the world and eventually becomes its rulers.
"It is wonderful to know that folks from all over are looking forward to seeing more of Narnia, and that the advances in production and distribution technology have made it possible for us to make Narnian adventures come to life all over the world," said Douglas Gresham, Lewis's stepson, in a statement. "Netflix seems to be the very best medium with which to achieve this aim, and I am looking forward to working with them towards this goal."
The series will be helmed by Mark Gordon of Entertainment One (eOne), Douglas Gresham, and Vincent Sieber as executive producers for the series and producers for the films.
"C.S. Lewis's beloved Chronicles of Narnia stories have resonated with generations of readers around the world," said Ted Sarandos, chief content officer at Netflix.
Netflix's upcoming project will be the first time the series will be adapted for a streaming service. Through this multiyear deal, Netflix has also become the first media company to hold the rights to all seven books in the series.
One of the best-known adaptations of the series for television is the BBC serials from 1988 to 1990. In the 2000s, three books were also adapted into film by Disney and 20th Century Fox, namely, The Lion, The Witch and The Wardrobe, Prince Caspian, and The Voyage of the Dawn Treader. An adaptation of The Silver Chair is also said to be in the works. It is not yet clear whether 20th Century Fox and Walden Media will push through with the fourth film in the wake of the Netflix deal.
Sources:
Disclaimer: Image is not ours. Credits to the owner.
About 1-Hour Proofreading
1-Hour Proofreading is a growing start-up offering fast and efficient editing services at a reasonable price, with the assurance that the document is publication-ready the soonest you need it. Its team of highly competent professional editors is committed to helping those in need of quality editing services while facing tough deadlines.
Visit
1hourproofreading.com
for more details.
Follow us:    
Back to Grammary