Who would have known that one of the forefathers of horror and science fiction literature... is a woman? Despite being alive a century ago, Frankenstein author Mary Shelley (née Godwin) has created a name for herself after creating one of literature's most iconic characters.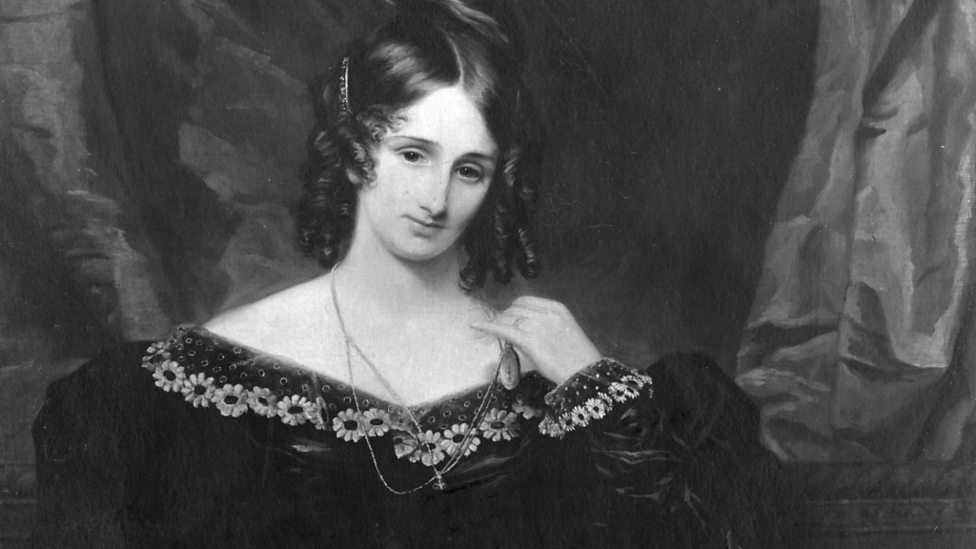 Mary Godwin was born in 1797 in London, the second child of philosophers and writers Mary Wollstonecraft and William Godwin. Other than her mother passing shortly after her birth, Mary had a happy childhood. Her father, however, felt like he would be unable to raise children by himself, so he married Mary Jane Clairmont and brought into the family two more children, Charles and Claire. As was popular in many fictional stories, Mary disliked her stepmother, who often favored her own children more.
Mary didn't receive a high degree of formal education but was taught well by her father and received an education that was advanced for a woman in her time. Their family's extensive library and educational outings, as well as visits from her father's friends, taught them many things. Her father believed that Mary was capable of learning so much more and sent her to William Baxter in Scotland to be brought up like a philosopher. Mary enjoyed her stay with Baxter and his four daughters and returned to stay after her studies.
Upon her second return home from Scotland, Mary was reintroduced to Percy Shelley, who had been visiting the Godwins often after agreeing to help them out of debt. Percy was from an aristocratic family, but his radical views and his desire to help the disadvantaged caused his estrangement from them. Eventually, Percy started running out of funds to help the Godwins. William felt betrayed.
Despite this, Mary and Percy started meeting secretly at the grave of Mary's mother. Her father, of course, disapproved of their relationship, so the couple eloped and fled to France, taking Mary's stepsister Claire. From Calais, the trio traveled to Paris and then to war-stricken Switzerland. During their travels, Mary and Percy read books, kept a joint journal, and pursued their own writing. In 1814, they returned to England because of a lack of finances.
Upon their return, Mary found out she was pregnant, and her father refused to help her. On February 1814, she gave birth to a baby girl, premature by two months, who did not survive. This loss caused Mary's depression, and she was haunted by the visions of the baby. After recovering from depression, Mary conceived and gave birth to a boy they named William, after Mary's father.
In 1816, Mary, Percy, William, and Claire traveled to Geneva to spend the summer with the poet Lord Byron. While spending time in Byron's villa, they started storytelling, which evolved into discussions of the nature of life. During these conversations, Mary thought about the possibilities of having a corpse reanimated. Soon enough, these thoughts occupied her, and she began writing what she would thought would be a short story, which extended into her first novel, Frankenstein; or, The Modern Prometheus.
Frankenstein tells the story of young scientist Victor Frankenstein and his attempt to create a grotesque, humanlike creature. The novel is considered one of the earliest examples of science fiction and has both Gothic and Romantic themes. Frankenstein was published anonymously in 1818 and was initially criticized for its absurdity. Soon, it gained popularity after being adapted into other mediums, most notably the stage. By the mid-twentieth century, Shelley was lauded for the aesthetic and relevance of the novel.
By 1818, Mary and her family, along with Claire, had moved to Bath, England. Claire was pregnant by Lord Byron, and they hoped to keep the pregnancy secret. Mary and Percy also officiated their marriage following the death of Percy's first wife, Harriett. The marriage improved the relationship between Mary and her father and stepmother. Mary and Percy were also blessed with another child, Clara.
In 1818, the Shelleys left with Claire and her daughter Alba for Italy, where Alba was to be taken into Byron's custody. It was during their time here that both Clara and William died, further deepening Mary's depression and distancing her from Percy. Mary was only able to find solace in her writing. She recovered from depression upon the birth of her fourth child, Percy Florence.
While in Italy, Percy wrote many of his major poems, and Mary completed an autobiographical novel (Mathilda), a historical novel (Valperga), and plays (Proserpine and Midas). All throughout, Mary struggled with physical illness, her depression, and Percy's interest in other women. In July 1818, Percy Shelley died at sea.
Mary and Percy Florence returned to England in 1823 and stayed with her father. Mary started editing her husband's poems and embarked on more literary ventures. In between 1827 and 1840, Mary wrote three more novels, contributed to various encyclopedias, and wrote stories for ladies' magazines.
By 1839, Mary's health started declining. She suffered from headaches and paralysis in different parts of her body. She died in 1851 from a suspected brain tumor.
Frankenstein has since been adapted into various films, television shows, and theater plays since its publication nearly two centuries ago. Authors such as Stephen King cite Frankenstein as one of the most quintessential works in the genres of horror and science fiction. Mary Shelley has cemented Frankenstein's creature in its place in horror culture.
This March, 1-Hour Proofreading celebrates Women's Month. We salute writers like Mary Shelley, who have become inspirations to women and girls across the world.
Source:
Disclaimer: Images are not ours. Credit to the owner.
About 1-Hour Proofreading
1-Hour Proofreading is a growing start-up offering fast and efficient editing services at a reasonable price with the assurance that the document is publication-ready the soonest you need it. Its team of highly competent professional editors is committed to helping those in need of quality editing services while facing tough deadlines.
Visit
1hourproofreading.com
for more details.
Follow us:    
Back to Grammary