John Green, famous for being one half of the Vlogbrothers, is more than just an online celebrity. He is also an antibullying advocate, a producer, and a young adult (YA) novelist with six best-selling titles to show for it.
Green was born in Indianapolis, Indiana, but was raised in different parts of the United States. He originally intended to become a priest after working in a children's hospital but never attended the divinity school he enrolled in. He lived in Chicago, where he started writing for a book review journal.
In 2005, Green published his first novel, Looking for Alaska. The novel is about a sheltered young boy in search of Rabelais's "Great Perhaps." He then meets an enigmatic young woman when he goes to boarding school and brings his search to an end. His second novel, An Abundance of Katherines, was published the following year. The book tells the story of a boy who has dated and has been dumped by nineteenth Katherines and is now on a mission to prove a mathematical theory on relationships. Green then collaborated with Maureen Johnson and Lauren Myracle for Let It Snow: Three Holiday Romances, published in 2008.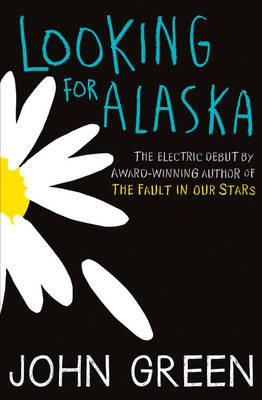 Green and his brother Hank launched a YouTube project called Brotherhood 2.0 in which they ceased all forms of communication except via video blogs they send to each other. This catapulted them to popularity and made them well known across the Internet as the Vlogbrothers, which is the name of their channel. They also started Project for Awesome (P4A), which allows users to promote charities or nonprofit organizations of their choosing to raise money.
While doing this, John also continued his writing career. In 2008, he published his third novel, Paper Towns, which debuted on the New York Times Best Seller List at number five. Paper Towns is about a small-town boy named Quentin Jacobs who has been admiring an adventurous girl named Margo Roth Spiegelman. One day, she enters his bedroom and kidnaps him for a once-in-a-lifetime adventure, which Quentin thirsts for once it is over. The novel was adapted into a film in 2015.
Will Grayson, Will Grayson, a collaboration with fellow YA author David Levithan, followed in 2010. The novel is about two boys both named Will Grayson who are about to cross paths for the first time.
In 2012, Green published what could be considered his most popular book to date, The Fault in Our Stars. The Fault in Our Stars tells the story of cancer-stricken Hazel, who is trying to make the best of the remainder of her life. One day, Augustus Waters walks into her support group and later offers her infinity within her numbered days. The book debuted at the top of the New York Times Best Seller List and was adapted into a film in 2014.
Green made announcements about a seventh book before 2016, but last September, he announced on his YouTube channel that he might stop writing novels altogether, citing that he felt immense pressure and that he felt "like people were watching over my shoulder while I was writing."
Nevertheless, Green's books caused a significant shift in the YA scene. During the publication of The Fault in Our Stars, the YA market was heavily saturated with dystopian fiction. This is most likely because of the popularity of Suzanne Collins's Hunger Games trilogy. A writer of the New York Times coined the term "GreenLit" to describe YA novels with "sharp dialogue, defective authority figures, occasional boozing, unrequited crushes and one or more heartbreaking twists." Today, Green continues to inspire fans across the globe with his videos and advocacies.
Want your favorite author to be featured? Shoot us a message!
Sources:
Disclaimer: Images are not ours. Credit to the owner.
About 1-Hour Proofreading
1-Hour Proofreading is a growing start-up offering fast and efficient editing services at a reasonable price, with the assurance that the document is publication-ready the soonest you need it. Its team of highly competent professional editors is committed to helping those in need of quality editing services while facing tough deadlines.
Visit
1hourproofreading.com
for more details.
Follow us:    
Back to Grammary