Artists often do one of two things: change the art they practice or change the world. In very rare cases, an artist gets to do both. In a career spanning over three decades, Angela Carter revolutionized literature and brought feminism to the forefront of the world's attention.
London-born Angela Stalker grew up in Yorkshire with her grandmother. Unlike others, Angela started a career in writing at a pretty young age. She became a journalist, like her father, after finishing high school. While doing so, she studied English literature at the University of Bristol.
At age twenty, Angela married her first husband, Paul Carter. Their marriage lasted nine years, after which Angela decided to move to Tokyo. She wrote a short-story anthology, Fireworks (1974), to immortalize her experiences there. She stayed in Japan for two years and started traveling across various universities in the world.
She wrote at different universities such as Brown University in the United States, the University of Adelaide in Australia, and the University of East Anglia in England, as well as other universities in Europe. In 1977, she married again. She and her second husband, Mark Pearce, had one son.
Angela produced the most amount of work during the '70s. These include three novels, two short-story anthologies, three children's books, one nonfiction book, and one radio play. Her work often has feminist tones, challenging the way women are presented in literature and media or portraying them in a different light. Two of her most remembered works are her nonfiction book, The Sadeian Woman and the Ideology of Pornography, and the anthology The Bloody Chamber.
The Sadeian Woman and the Ideology of Pornography is a commentary of the work of the Marquis de Sade. De Sade's works had been criticized by many because of their sexual and erotic nature, most of which contained depictions of violent sexual fantasies. Carter was one of the few to praise De Sade, saying in her book that De Sade was the first writer to see women as more than apparatuses for breeding.
The Bloody Chamber, also known as The Bloody Chamber and Other Stories, is a collection of ten short stories with the common theme of being based on fairy tales and folk tales. The longest story is "The Bloody Chamber," which was twice as long as the other stories. Other stories were based upon Beauty and the Beast, The Barber of Seville, Puss in Boots, The Erlking (a mythical creature), Snow White, Sleeping Beauty, Little Red Riding Hood, and Through the Looking Glass. The collection was meant to challenge the depiction of women in fairy tales.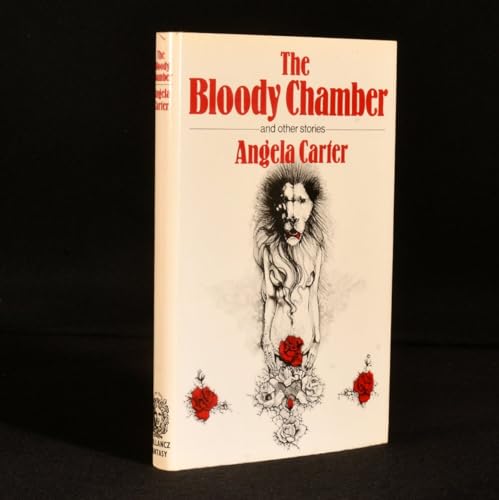 She continued to write more books well into the '80s. In 1991, she was diagnosed with lung cancer, and she died a year later. Several of her manuscripts had been published postmortem, the latest being Unicorn: The Poetry of Angela Carter, published in 2015. Her life was memorialized by Edmund Gordon in the biography The Invention of Angela Carter. Angela was one of the most outspoken and is one of the most examined English authors of all time.
This March, 1-Hour Proofreading celebrates Women's Month. We salute writers like Angela Carter, who have become inspirations to women and girls across the world.
Sources:
Disclaimer: Images are not ours. Credit to the owner.
About 1-Hour Proofreading
1-Hour Proofreading is a growing start-up offering fast and efficient editing services at a reasonable price with the assurance that the document is publication-ready the soonest you need it. Its team of highly competent professional editors is committed to helping those in need of quality editing services while facing tough deadlines.
Visit
1hourproofreading.com
for more details.
Follow us:    
Back to Grammary