Quick and quality proofreading and copyediting services are already a given over at 1-Hour Proofreading (www.1hourproofreading.com), but they're giving their clients an even more seamless user experience through their massive website upgrade.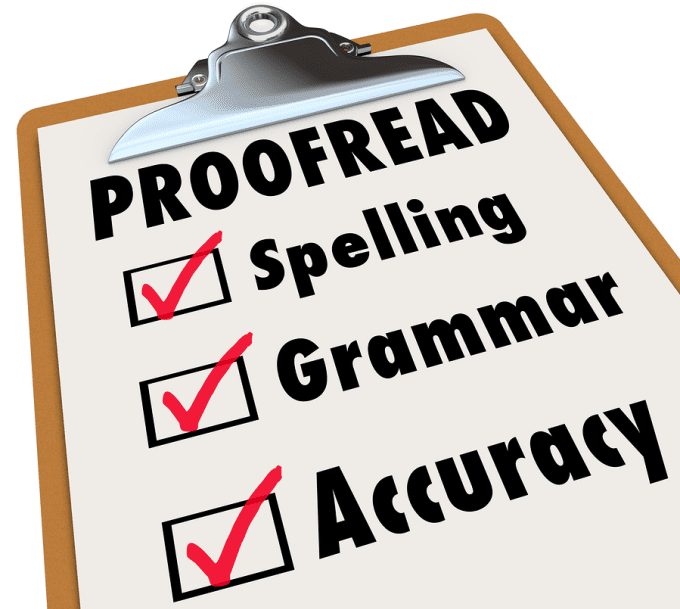 Picture this: You're a student, and you've just finished cramming a final paper hours away from the deadline. You've been up all night, red-eyed, and just barely able to form sentences. You're sure the paper is peppered with embarrassing mistakes that you're unable to detect because you're five minutes away from falling dead asleep on your keyboard, and you know your English professor is going to be ruthless about such elementary carelessness. And you don't want to be remembered as the college-level student who still mixes up there, they're, and their.
You need a proofreader—and fast.
Desperate for help, you click on the first online proofreading service you find on Google. It takes you forever to get past the website's endless testimonials, so you back out of that and find something else. The second copyediting website looks good, but they don't offer services in the dead of night. The third company does, and they have their order form up front, but it's so long, and all you want to do is sleep, not answer an exam-length form. You have enough exams to worry about in school as it is.
If you've ever gotten overwhelmed while navigating any editing service's website to obtain their services or even just get a quote, then 1-Hour Proofreading's clean new web interface and simple form application process is just the thing for you.
Gone are those unnecessarily long order forms that go on forever, seeming to require just about your entire biography. With 1-Hour Proofreading, all you need to sign up are the essentials: your name, a verified e-mail address, your location and the corresponding time zone, and a password.
To complete the short sign-up process, a verification code will be promptly sent to you through e-mail, and once that's out of the way, you are ready to avail of 1-Hour Proofreading's services. The fresh, clean look of the form and its large font makes the fill-up process a breeze. Users are also now able to log in with their Google accounts, making for an even more stress-free experience.
Having an account allows you to not only place orders but also get quotes—without checking out! 1-Hour Proofreading asks you for the word count of the file and your preferred type of service, and upon typing in your answers, you will immediately receive a price without having to give out your PayPal details.
On the improved website, clients, old and new, will find that they can start working with 1-Hour Proofreading in three easy steps: logging in, submitting their file, and checking out. And as a feature of its overhaul, the website is now able to automatically accommodate files larger than 5MB through Dropbox or any similar Cloud drive. Just attach the link, and you're good to go.
If you have any questions during this process, the site has a handy frequently asked questions portion to help you. It also hosts a live chat box with customer support where you can direct your queries.
Once the order is made, it's a short wait as 1-Hour Proofreading's experienced team of proofreaders and copy editors get to work, going through manuscripts with unmatched speed and accuracy. And rest assured the file will be returned within the agreed-upon turnaround time, if not before. You can sit back, take a well-deserved nap, and wake up to a freshly edited document, ready for submission to that hawk-eyed professor.
You can also kill time by perusing 1-Hour Proofreading's blog, Grammary, where there are author spotlights, grammar tips, and writing hacks, among other features.
1-Hour Proofreading takes on all types of clients and documents, from ESL students needing help with grammar problems on their papers to experienced writers looking for a pair of fresh eyes to ensure that their artistic content gets the technical polish that they deserve.
To accommodate the various needs of its many clients, 1-Hour Proofreading offers three different editing services: 1-Hour Proofreading (which checks grammar, punctuation, and spelling), 1-Hour Copyediting (which is more detailed and checks the document's adherence to the client's preferred style guide), and No Rush (which is a combination of the previous two). Don't let the No Rush moniker fool you though. It takes longer than the first two, but a three-thousand-word document sent in for No Rush editing takes only half a day.
Along with these fixed services, 1-Hour Proofreading also encourages notes and further instructions from clients, ensuring that the document gets edited to their specifications. The website is arranged so that you can put in your instructions on the same web page where you upload the file and get a quote, making a quick and convenient order process.
The copyediting team is composed of trained professionals with a sharp eye for errors and a masterful grasp of the English language. They are also well versed in the major style guides, such as the Chicago Manual of Style, APA, Harvard, and Oxford. Their extensive editing experience allows them to make quick work of the clients' documents. With them on board, 1-Hour Proofreading assures clients of quality editing in a jiffy.
The next time you need that document proofread in the middle of the night and want it back before you dash to class in the morning, give 1-Hour Proofreading's user-friendly website a visit. It's sure to meet all your needs.
Disclaimer: Images are not ours. Credit to the owner.
About 1-Hour Proofreading
1-Hour Proofreading is a growing start-up offering fast and efficient editing services at a reasonable price with the assurance that the document is publication-ready the soonest you need it. Its team of highly competent professional editors is committed to helping those in need of quality editing services while facing tough deadlines.
Visit
1hourproofreading.com
for more details.
Follow us:    
Back to Grammary