Writing Hacks: How to Craft Thrilling Titles
If there's one saying we rarely follow, it's "Don't judge a book by its cover." Literally. More often than not, we pull books off shelves because they have an intriguing cover and an interesting title.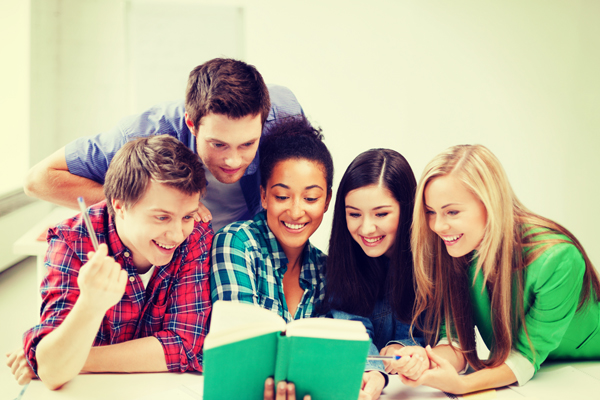 Titles are a small element underestimated by many writers. Often, a writer would just pick the first thing that comes to mind and slap it on the front. Even worse, they think of titles first before writing the entire story. Titles are in fact great opportunities to flaunt your writing prowess and invite more readers.
Here's a list of several dos and don'ts when creating your title:
DOs



DO know the functions of a good title

The title is essentially the summary of the whole thing. By the title alone, one must be able to predict the content of the story. An effective title will also give the reader (or at this point, browser) a clue about the genre. Above all, your title should be easy to remember.




DO create a working title

Creating a working title will help you be consistent with your work. It gives you an anchor to what your story really is about.




DO make your title consistent with the rest of your story

If you're writing a comedy, make your title sound funny. If you're writing a mystery, make your title sound intriguing. Your title is supposed to give a clue about the content.




DO keep a list of potential choices

If you think of titles in the most random of moments, remember them and list them down. Or you can sit down and reflect on your work, and make a list of titles to choose from when the time comes.




DO give yourself time to decide

Creating a title is just as much of a process as writing the story itself. Don't rush the decision (unless of course you're beating a deadline).
DON'Ts



DON'T create a title and write around it

Creating a title first before the story will limit your writing, simply because you'll keep asking yourself if you're staying true to the title. This could close you off to many opportunities for your story.




DON'T pick the first one that comes to mind

At the very least, don't do it immediately. Give yourself options. If you think the first one still works the best, then by all means choose it.




DON'T be stuck on your working title

In the end, some do choose their working title, but don't be stuck on it. Refrain from writing your story around your working title. Take certain liberties so you won't feel obligated to choose your working title.




DON'T limit yourself to usual titling techniques

These techniques include "Main Character and the Something Important in the Story," question titles, one-word titles, alliteration, popular expressions, and the name of a person. Consider doing something different, like a short quote from the book or a metaphor you use often.




DON'T insist on single-word titles for the sake of "impact"

Sometimes one-word titles work. Other times they don't. Yes, one-word titles are great for impact, but this strategy can only be effective so many times. Keep in mind that your title is meant not only to create intrigue but also to summarize content. If a single word can summarize the content of your novel, then great. If not, that's fine too.
Sources:
Disclaimer: Image is not ours. Credit to the owner.
About 1-Hour Proofreading
1-Hour Proofreading is a growing start-up offering fast and efficient editing services at a reasonable price with the assurance that the document is publication-ready the soonest you need it. Its team of highly competent professional editors is committed to helping those in need of quality editing services while facing tough deadlines.
Visit
1hourproofreading.com
for more details.
Follow us:    
Back to Grammary