Today the Internet is chock-full of blogs. Whether you're looking for baking tips, political insights, fitness regimens, or fashion trends, there's definitely a blog for those. Many websites also offer platforms that allow anyone to start a blog of their own with just a few clicks.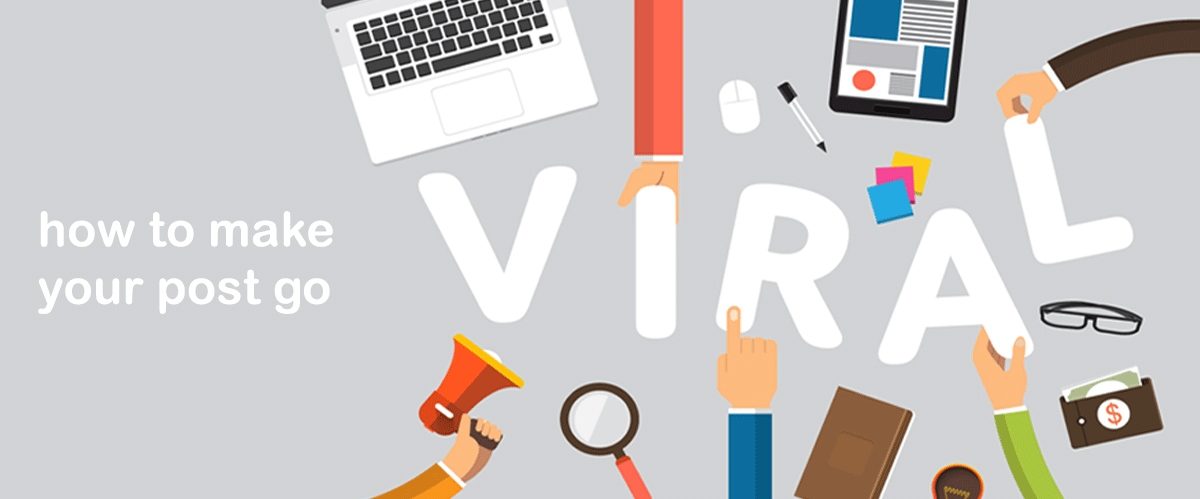 Yes, the Internet is loaded with blogs, but not everyone "makes it." Creating a blog for fun or leisure is easy, but if you want to go big, you've got to go viral.
In Internet lingo, "going viral" means being spread rapidly or being shared multiple times on various social media channels. Going viral is no easy feat, especially for newbie bloggers. For all wannabe bloggers out there, we interviewed the head honchos behind four successful blogs in different fields: Marc Teng, Ashley Dy, Zoe Adams, and Kach Howe. Read on to find out how these bloggers made it big online.
THE BLOGGERS IN BRIEF
MarcInStyle.com's Marc Gabriel Teng (IG: @marcteng_) is a student from the University of the Philippines. He started blogging in 2014 to inspire people with his personal style and love for fashion. One of his blogger "inspos" (inspirations) is David Guison.
UK-based Zoe Adams is also known as @StrawberryZoe online. She is a volunteer writer for CelebMix, a website with over 333,000 Twitter followers and thousands of unique visitors per month. She writes for a celebrity-focused young audience who are from the UK, the United States, and other parts of the world. She also maintains a personal blog (summerintowinter.wordpress.com) and has written for several other publications.
Ashley Dy of www.ashleydy.com (IG: @ashleydy) started blogging when she was doing her on-the-job training but has been writing way before that. Her love for writing developed further while she was with her high school's newsletter and college's school paper, Pahayagang Plaridel of De La Salle University. Her blog is inspired by Antoine de Saint-Exupery's The Little Prince.
Kach Howe (@2MonkeysTravel), a full-time travel blogger and entrepreneur, is one-half of the Internet-famous Two Monkeys Travel. She has been running twomonkeystravelgroup.com with her husband, Jonathan, and a community of bloggers since 2014.
WHY BLOG ANYWAY?
Blogging has its origins in online diary writing. In fact, many famous blogs today started off as personal logs, a way for people to express their thoughts online. In short, blogging is all about passion not only for writing but also for different topics.
"I've been journaling ever since I could remember," shares Ashley. "I started blogging #OOTDs during my OJT since we had nothing to do in the office."
Zoe's story is similar to Ashley's. She started writing at a very young age and even dreamed of working in a publishing company. "I was an imaginative child who loved making stories and little poems up. As I got older, I started thinking about it more as a career instead of just a hobby. Once I realized that I could actually make something out of my writing, I found some publications online and asked to write odd pieces for them. This then turned into me becoming a full-time volunteer writer for CelebMix while writing my own personal blog on the side."
Kach tells us that they write based on their travel experiences. "We just write whatever we want."
"I have been following David Guison on Instagram since 2012, and I admired his posts," Marc says. Two years later, he launched his own blog where he flaunts his own style. "I believe that blogging is not for earning initially, but it is for expressing oneself through writing and taking photos. It should be a passion to reach out to your market, not to receive perks."
TIPS
Below are some tips that these successful bloggers shared for aspiring bloggers:
The easiest way to maintain a blog is to write about something you know.
"Mostly [I blog] about things I'm both passionate and knowledgeable of. For example, I like makeup, but since I don't consider myself a pro about it, I don't write about it as much as I write about Japan. I lived in Japan for more than six years, and I've been visiting since I was twelve years old," says Ashley.
It's also important to stay focused on a topic. Zoe shares that though her personal blog is pretty much all over the place, bloggers should aim to have a main theme or should stick to a handful of topics. "There's no point in writing blogs about cars to makeup to general advice to ten-things-about lists to movie reviews. I feel like you need to narrow it down to a few topics."
Kach also shares that they write about traveling tips besides their experiences. Their blog is also an all-around, go-to site for anything travel-related from visas to hotels. She encourages newbie bloggers to focus on writing about their experiences because interesting content is the most important part of the blog. Once you've finally got an audience, then you can integrate their interests and feedback to your blog.
All the bloggers cross-post their blog posts on their social media profiles, such as Facebook, Instagram, and Twitter.
Kach shares that Facebook is a great tool. "It's hard when you're just starting, but Facebook nowadays is different. If you have money to boost your post, then you can easily make it viral!" The 2Monkeys Travel Facebook and Twitter accounts are both verified. She also uses Twitter polls to get feedback from their audience. This helps them figure out what to write about next.
Marc utilizes Instagram the most. After posting on his blog, he immediately shares it to his Instagram with relevant hashtags.
"I use my social media platforms to promote my blog and CelebMix articles," shares Zoe. "I also try to spread my work around to people whether it's friends of friends or acquaintances asking to see more of my work or whether it's me reaching out to publications and spreading the links around in the hopes of getting noticed."
It's not enough that you have social media accounts. Marc shares with us his meticulous posting scheme. "I usually post photos and promote my blog at nine in the evening because more users are usually online during this time. Also, posting photos on Instagram regularly attracts followers and loyal readers to a blog."
For Kach, since they have a wide readership, they find it necessary to post on social media multiple times a day. She targets all the time zones of the readers—Philippines, the United States, Canada, the UK, the Middle East, and Australia.
Kach advises reaching out to more established bloggers and high-ranking websites. Today Kach and Jonathan are regular contributors to Rappler, a popular website in the Philippines known for viral contents. They were also able to snag a feature in a major magazine publication.
Marc reached out to various bloggers while he was starting. "I had no background of blogging then, so I searched for bloggers through Instagram hashtags. Eventually, I found bloggers, and I made friends with them online. After that, we met personally, and we took photos of our outfits. We attended events together, and we give referrals of our blogs to PR companies."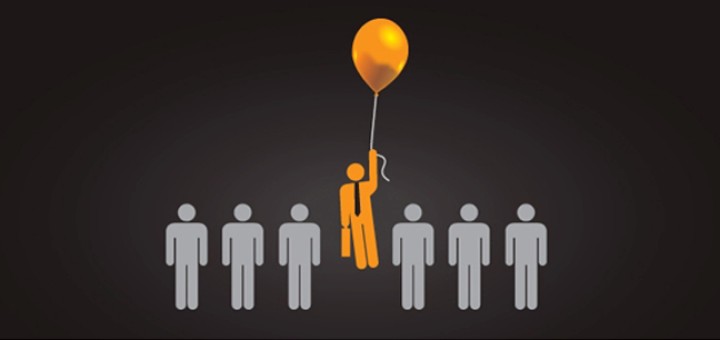 Zoe advises aspiring bloggers to be different in terms of the way they write. She says to always be professional and do what you have to do but always look for little ways to make your work a bit different. This could be in the form of sarcasm/funny lines, GIFs or images/videos, nods to other blogs, and work you enjoy that might relate to your own.
Marc says the challenge is how to be unique because there are many up-and-coming bloggers nowadays. To address this, he curates his IG feed with dark-filtered photos instead of the usual white feeds as creativity is required in fashion blogging.
Kach, on the other hand, took time to study search engine optimization on her own, and now their blog's organic traffic is doing well.
Write about what you know

Utilize your social media
Timing is key
Make and maximize connections
Aim to stand out
HOW 1HOURPROOFREADING.COM CAN HELP
Proofreading and copyediting aren't limited to academic writings or business documents. Even something as personal as blog posts can also go through professional proofreading and copyediting.
In fact, Kach Howe has in-house editors who cater to their proofreading and copyediting needs. Ashley, Marc, and Zoe have not availed of professional proofreading services, but all practice proofreading and editing in their blogs one way or another. Ashley gets feedback from her readers and friends, while Marc and Zoe opt for personal proofreading.
Moreover, you'll never know when a major publication or website would pick up your blog or post (like what happened to Kach). It's good to have a well-written blog without grammar errors or wrong information to make a good impression, especially since a blog is open for anyone on the Internet.
For bloggers who are just starting or have no time to build an in-house team yet, inWrite.com can provide an alternative through proofreading and copyediting services. 1-Hour Proofreading is aware of the challenges and preferences of bloggers. As such, 1-Hour Proofreading provides services that are "blogger-friendly," such as fast proofreading services. Bloggers can get an eight-hundred-word content proofread and copyedited in just an hour, giving them more than enough time to publish their post right away.
1-Hour Proofreading also employs writers who have knowledge of search engine optimization. Thus, they know how to use keywords adequately and effectively so your blog would have a higher chance of virality. Website developers can help bloggers with regard to the statistics of their sites, whether they are doing well, but 1-Hour Proofreading can help them with the content to boost those stats!
Zoe says that part of the enjoyment in writing is proofreading. She has her own little ways of editing and is unsure of how willing she would be to give that control to another person. She adds that she wants proofreaders who can "[m]ake already awesome work even more awesome!" In addition, Kach wants proofreaders who "understand the way bloggers write." With that in mind, 1-Hour Proofreading also maintains the original style and tone of writing or can even customize them based on the preferences of the client. Bloggers need not worry about variations in their personal writing style.
Zoe admits that "[i]t's definitely a challenge to get noticed and to get bigger, sometimes I feel like I'm writing to a brick wall, but it's worth it when you get lots of views on a particular article." At 1-Hour Proofreading, the goal is to ultimately help clients reach their goal. Both newbie and professional bloggers can rely on 1-Hour Proofreading's services to help improve their blog content. Simply visit www.1HourProofreading.com.
Disclaimer: Images are not ours. Credit to the owner.
About 1-Hour Proofreading
1-Hour Proofreading is a growing start-up offering fast and efficient editing services at a reasonable price with the assurance that the document is publication-ready the soonest you need it. Its team of highly competent professional editors is committed to helping those in need of quality editing services while facing tough deadlines.
Visit
1hourproofreading.com
for more details.
Follow us:            
Back to Grammary