"These people aren't just rich, they're crazy rich." True to its title, Crazy Rich Asians dazzled Hollywood with its high-class production. This is especially true for Asian Americans and Asians all over the world who have been waiting for decent representation on the big screen (that does not involve being the token quirky Asian in the group).
The film gave Asian representation a bombastic entrance on the red carpet. Crazy Rich Asians came through with an average of 95 percent in approval ratings during its first week. The movie charmed viewers right from the very beginning with its crisp visuals and meaningful, clever banter. The sharp contrast between the protagonist, young and passionate Asian American Rachel Chu, and the antagonist, the strong-handed East Asian Eleanor Young, helped maintain the tension and drive the plot. Their interactions kept the ball rolling for dialogues on culture, society, politics, and family.
Though Crazy Rich Asians performed well, it actually shouldered heavy pressure as a romantic comedy, a genre that is sometimes underestimated for its lightheartedness. The film, however, went over and above these expectations and impressed viewers with its masterful storytelling. Elements that were introduced at the beginning and the rising action, such as the poker game and Eleanor's conversation with Rachel while they were making Chinese dumplings, all had satisfying follow-throughs during the film's denouement. And like any good rom-com, Crazy Rich Asians didn't shy away from extravagant swoon-worthy moments, from the much-awaited wedding of Colin Khoo and Araminta Lee to the refreshingly well-nuanced ending.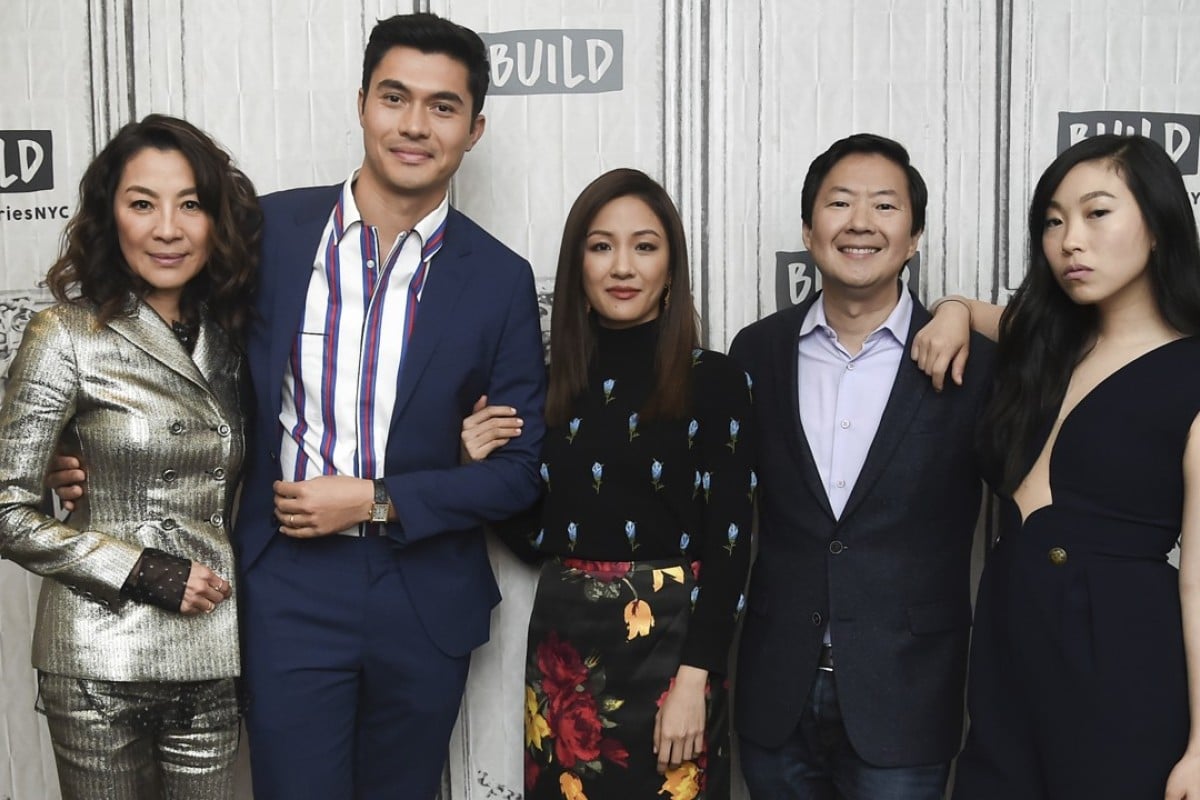 The actors had earned their merit too. Veteran actor Michelle Yeoh (who could give Meryl Streep a run for her money) gave justice to the staunch Eleanor Young: all smiles while her eyes tell a different story. Constance Wu also shined in her endearing performance as the brave Rachel Chu. Another crowd favorite is Gemma Chan, who portrayed the conflicted, yet blooming Astrid Young Teo so well that fans were ecstatic to see more of her character (more on this later!). And let's not forget Ocean's 8 star Awkwafina, who entertained the audience with her snarky delivery of witty punch lines.
Crazy Rich Asians was also a massive success in terms of aesthetics. Production didn't shy away from the film's promised decadence. Viewers were treated to vivid visuals of the Singaporean cityscape. The Marina Bay Sands and the Merlion marked most of the scenery just as the Golden Gate Bridge or the Statue of Liberty would in other American films. And the stunning style and expensive tastes of the island's elite were flaunted in full glory with brightly colored decorations and elegant couture.
But all of the film's successes only served to intensify the shine of its one true star: its representation of Asian culture.
Featuring an almost all-Asian cast immediately recalled movies like Black Panther and Wonder Woman, which had unapologetically diverse casts and bold leads. The protagonist Rachel establishes her Asian American roots within the first five minutes of the film, and viewers are made curious of what Asian culture is like through conversations between Rachel, her mother, and her boyfriend, Nick. Later on, viewers will be treated to a sparkling succession of cultural portraits set in Singapore. We visit hawkers and relish the diverse local cuisine vicariously. We see the equally diverse population of Singapore. And then we move up to the elite class, where we see how traditional Chinese families party, make dumplings, and maintain eras of tradition and ties.
The film also did well with its refusal to explain the extravagant displays of Asian culture, most notably the game of mah-jongg near the end. Director Jon M. Chu has confirmed that this was intentional. In an interview with Vox writer Jeff Yang, Chu said, "We didn't want to give people an excuse to think of this world as some kind of obscure, exotic fantasyland—this is a real place, with real culture, history and tradition, and instead of just giving them answers to their questions, we want them to have conversations."
Crazy Rich Asians empowers women too. A recurring theme in the film is the agency of women to fight back and choose for themselves. One of the opening scenes has a younger Eleanor clap back at racist hotel receptionists. Then we have Rachel battling the terrifying tiger that is the unflinching tradition of her boyfriend's family. In the end, she earns the respect of the Young family through one of the most ingenious winning hands in history. And another popular moment is when fan-favorite Astrid finally realizes that it's not her job to make her husband feel secure in his masculinity and goes off to own her success. But the success of the women in this film doesn't mean there isn't anything for the guys.
Asian men have often been presented in popular films as quirky sidekicks. In some cases, they are the comic relief. But not in this film. Crazy Rich Asians is one of the few films to depict Asian men in a sexually attractive light, effectively shattering the stereotype that Asian men are typically nerdy sidekicks who do nothing but crack jokes or break out Kung Fu moves all day. There is more than one gratuitous scene featuring Asian men flashing killer smiles, smoldering at the camera, and showing off their well-sculpted bodies—proof that Asian men are just as desirable as any other Hollywood poster child.
But despite its groundbreaking portrayal of Asian culture, there is still room for improvement. Critics have called out the lack of proper representation of Southeast and South Asians in the film, especially since Singaporean high society is not composed of East Asians alone. The only scene which featured South Asians portrayed them as subservient and intimidating security personnel who elicit comically terrified reactions from the protagonists. The film did show more of Singapore's diversity during the scene where Rachel and Nick dine with Colin and Araminta at the hawker center, but it could improve more on that.
Thankfully, the future of the franchise is looking good. The film's ending set the stage for Astrid, who is the protagonist in the book sequel China Rich Girlfriend. With a sequel, there will be more chances for Crazy Rich Asians to keep up its good work. Rumor has it that filming has moved to Hong Kong and Shanghai, so we will see more of Asia and its people in Hollywood. Like a mighty tiger, Crazy Rich Asians's defiant roar has shaken the landscape of American cinema, and it will echo into the coming years.
Sources:
Disclaimer: Images are not ours. Credit to the owner.
About 1-Hour Proofreading
1-Hour Proofreading is a growing start-up offering fast and efficient editing services at a reasonable price, with the assurance that the document is publication-ready the soonest you need it. Its team of highly competent professional editors is committed to helping those in need of quality editing services while facing tough deadlines.
Visit
1hourproofreading.com
for more details.
Follow us:    
Back to Grammary