If you're a fan of the eighties and the retro scene, then you're going to enjoy Stranger Things, a Netflix drama that revolves around peculiar happenings in a small town in Indiana. References from the decade that saw massive technological advancements (with the birth of the Internet) and the beginning of globalization are generously sprinkled throughout all eight episodes, with echoes of sci-fi elements from The X-Files and E.T. And despite its relative newness, it has already amassed a cult following, rousing widespread obsession and even heated public debates. (Let's talk about Barb, shall we? Or not. It's a sore subject.)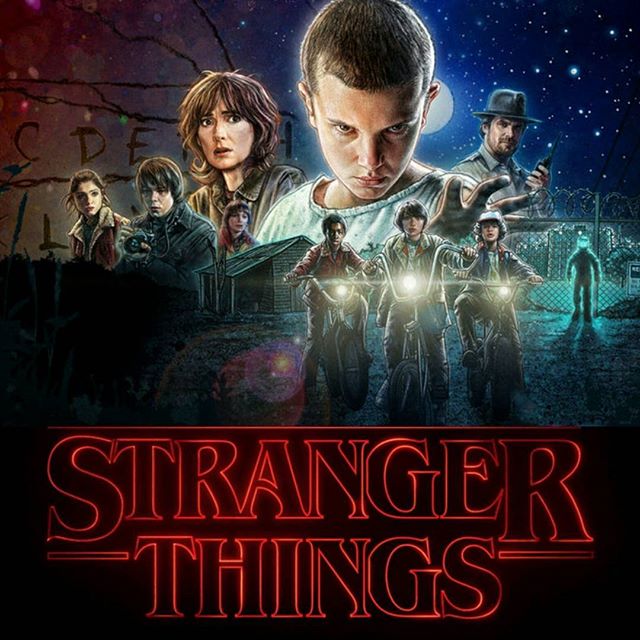 Stranger Things, created by brothers Matt and Ross Duffer, has a diverse set of characters who became much more relatable because they are so humanly flawed. At first glance, they seem to unequivocally fit into the stereotypes of eighties films—from the quiet and honest "sidekick-type" Will to the optimistic and obstinate "leader-type" Mike, from the arrogant and reckless "douchebag boyfriend" Steve to the fiercely loyal and dependable "love interest" Jonathan, from the smart and stubborn Nancy to the supportive best friend Barb, from the enthusiastic Dustin to the skeptical Lucas—but they are all complex individuals, each with their own motivation, even if they sometimes do not know what it is themselves.
They are beset by the all-too-human problems; there are tender moments shared by fractured families, and even the cloak of tentative calm that settles over them sometimes is still frayed around the edges with anxieties and fears familiar to people on the verge of, or are already, falling apart.
Despite the realness suffused in the show's design, the characters' central conflicts remain to lie on shady government experiments and horrifying unknowns. It brings to the fore questions as relevant today as it was back in 1983, feeding into the imaginings of conspiracy theorists obsessed with the possibility of the existence of aliens and other dimensions.
The show also evokes a sense of nostalgia by its use of allusions from a past generation's pop culture, basically becoming a sort of homage to genre entertainment. Though the hints are at times subtle—such as the similarities between Elle (or Eleven) and Carrie White of the 1976 film Carrie, wherein Eleven is also an enigmatic girl with a troubling past and psychokinetic gifts—there are moments when the recall to eighties culture is much more overt. Mike Wheeler's obsession with Star Wars is blatant, especially with his toy Millennium Falcon (which would have cost a lot, considering that The Empire Strikes Back was released a couple of years before the plot of Stranger Things picked up, thereby putting the Star Wars franchise at the height of its cult status). He views Elle's powers as Jedi-like, and Dustin frequently claims that Elle is their group's Lando (despite the fact that it is not exactly an applicable analogy—Elle will never sell them out after all).
There are also parallels with Stand by Me, a 1986 film adaptation of a short story by Stephen King; the children, who are the focal point of Stranger Things, are at an age when cheerfulness and optimism should be at its peak, yet they become saddled with distress and grief because of events they cannot control.
Though the concept of the show itself is not entirely original, the way it molds elements from its sci-fi predecessors into its own image is skillfully handled, thus making it a creative masterpiece in its own right. Stranger Things is a coming-of-age story, it's a friendship story, it's a family story, it's a love story, and at its heart, it's threaded with horror and suspense and the realization that sometimes questions answered just lead to more questions.
Disclaimer: Image is not ours. Credit to the owner.
About 1-Hour Proofreading
1-Hour Proofreading is a growing start-up offering fast and efficient editing services at a reasonable price with the assurance that the document is publication-ready the soonest you need it. Its team of highly competent professional editors is committed to helping those in need of quality editing services while facing tough deadlines.
Visit
1hourproofreading.com
for more details.
Follow us:    
Back to Grammary