"It is good to have an end to journey toward, but it is the journey that matters in the end."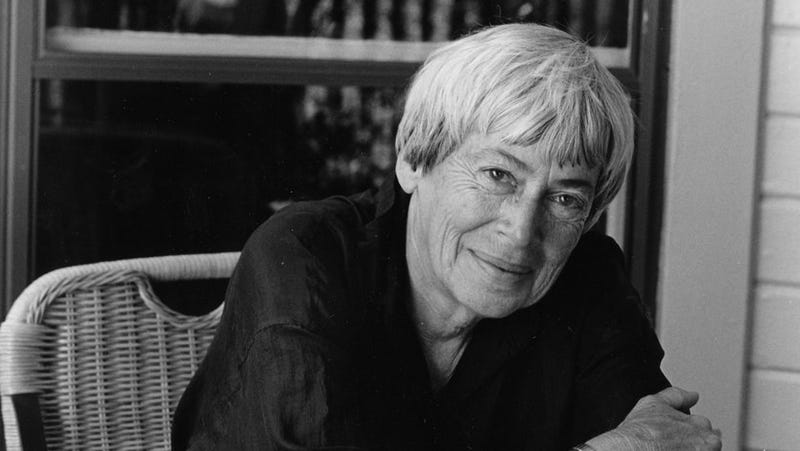 Award-winning science fiction and fantasy author Ursula K. Le Guin passed away last January 22, 2018.
The author's death was officially announced by her family through her Facebook page. Le Guin passed away in her home in Portland, Oregon. Her son Theo Downes-Le Guin did not disclose the cause of her death but said that she had been in poor health for several months. She was 88 years old.
Le Guin is most popular for novels such as The Left Hand of Darkness, a 1969 science fiction novel set on a planet called Gethen, and her young adult Earthsea series. She wrote 20 novels and more than 100 short stories. A best-selling author, she sold millions of copies around the world.
She has received multiple awards throughout her life, including the Hugo Award, Nebula Award, World Fantasy Award, and Newbery Medal, the top honor for children's literature in the United States. She was also made a Grandmaster of Science Fiction in 2003. In 2016, the New York Times described her as America's greatest living science fiction writer. She was also designated "Living Legend" by the US Library of Congress in 2000.
Following the announcement, many publishers and authors paid their respects to Le Guin via social media.
"Not just a science fiction writer; a literary icon. Godspeed into the galaxy," said Stephen King in a tweet.
"We're devastated to hear that Ursula K. Le Guin—our contributor, friend, neighbor, role-model, and one of the great American writers—passed away yesterday. Our thoughts are with her family and everyone else touched by her life and work," tweeted Tin House.
Besides her work in fiction, Le Guin also published seven essay collections, five translation volumes, and a guide for writers.
Le Guin was born Ursula Kroeber in Berkeley, California, on October 21, 1929. She married historian Charles Le Guin, with whom she had three children.
Sources:
Disclaimer: Images are not ours. Credit to the owner.
About 1-Hour Proofreading
1-Hour Proofreading is a growing start-up offering fast and efficient editing services at a reasonable price, with the assurance that the document is publication-ready the soonest you need it. Its team of highly competent professional editors is committed to helping those in need of quality editing services while facing tough deadlines.
Visit
1hourproofreading.com
for more details.
Follow us:    
Back to Grammary