The previous season was one wild ride.
First, the Wicked Witch of the West decided to come over and take over all of Storybrooke. Not only that, she also attempted to steal Mary Margaret and David's infant child to raise as her (evil) own. To make matters even more complicated, it's revealed that she is the daughter of Cora and Regina's half sister. No wonder she's so powerful.
Next, let's just talk about Peter Pan for a bit. It sort of makes sense that Peter Pan actually has the whole kidnapping-of-boys operation going on. But Peter Pan being the father of Rumpelstiltskin? We did not see that coming at all.
Then there's this whole side story of Regina looking for her happily ever after. She finds out that she's destined to fall in love with a "man with a lion tattoo." She finds him, but unfortunately, it seems that he already has his own happily ever after with a woman named Marian. And it has nothing to do with Regina.
To make matters worse, it seems that winter has come to Storybrooke.
Warning: The main purpose of this post is to serve as a guide when watching the series or to spark interest into watching the series, so yes, there WILL be spoilers. Lots of them.
Season Synopsis
This season's first half greatly features—you guessed it—Frozen. Elsa accidentally ends up in Storybrooke while looking for her sister, Anna, and seeks help from Emma and the rest of the crew. While doing so, they meet the Snow Queen, Ingrid. In Storybrooke, Ingrid is the owner of the local ice cream shop who is looking to get Elsa on her side so she can complete a spell. When Ingrid realizes that Emma has strong magic, she tries to harness her power as well.
Regina, on the other hand, starts looking for the writer of Henry's fairy-tale book to ask for a happy ending. She and Henry call the search Operation Mongoose, in reference to an earlier mission that Henry had with Emma. Regina reveals the plan to Mr. Gold and seeks help from him.
By the end of the first half of the season, Ingrid's plan seems to be working. After using special ribbons to siphon powers from both Emma and Elsa, she managed to cast the Spell of Shattered Sight, which forces everyone to spew nothing but hatred all over the town. Anna finds her way to Storybrooke and tells Elsa that the only way to defeat Ingrid is to kill her. No one wants to do that, so they come up with a different plan instead. Emma manages to provoke Regina into shooting a fireball of hatred toward her and Elsa, successfully dissolving the ribbons. Anna comes in and reads a letter from their mother, in which she apologizes to Ingrid. She feels guilt over the curse and kills herself to get rid of it.
Unfortunately, Ingrid's magic left behind a spell that stops anyone who decides to leave Storybrooke from ever returning. Gold manages to get away with Belle, heading to New York. Regina convinces Robin Hood to leave with Marian and their son.
Meanwhile, Henry finds the Sorcerer's mansion, where there are rows and rows of empty storybooks like his own. He shows it to Regina, and they are convinced that they have found the author's mansion.
While outside Storybrooke, Mr. Gold sought three well-known Queens of the Enchanted Forest: Cruella de Vil, Maleficent, and Ursula. Since technically they were not in Storybrooke by the time the curse was made, the Queens are able to enter the town without a problem.
Regina and Henry find the author, Isaac, and discover that he wasn't the book's writer anymore after violating the code. Mr. Gold, however, manages to force Isaac to rewrite the story that reverses everything and returns everyone to the Enchanted Forest. The characters' destinies have also been swapped. Henry looks for Isaac in the Land Without Magic and convinces him to go and change it back. The two of them make it to the Enchanted Forest, and Henry discovers that he has now become the Author, replacing Isaac. He restores everything to the way they were and turns down the offer of becoming the Author.
Fairytale Favorites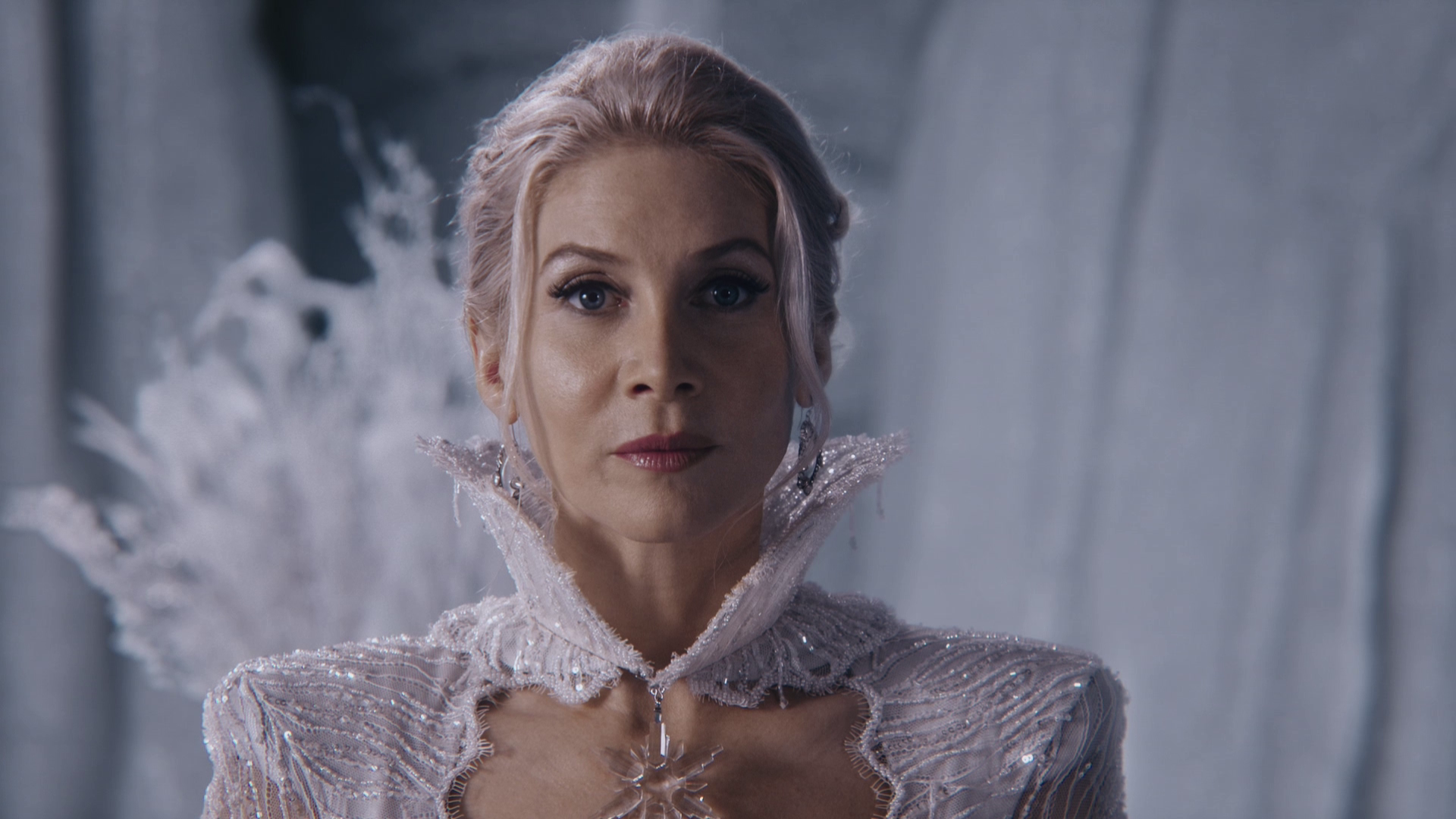 The Ice Queen This Hans Christian Andersen fairy tale is better known by its Disney counterpart, Frozen. The story tells the tale of two sisters, Elsa and Anna, the former having uncontrollable magical ice powers. Elsa is forced to hide her powers from everyone for fear that it will turn her evil.
Cruella de Vil Cruella is well-known for being the villain in the story 101 Dalmatians. Cruella's villainy stems from her love of fur and her aim of harboring Dalmatians to use their fur for her coats.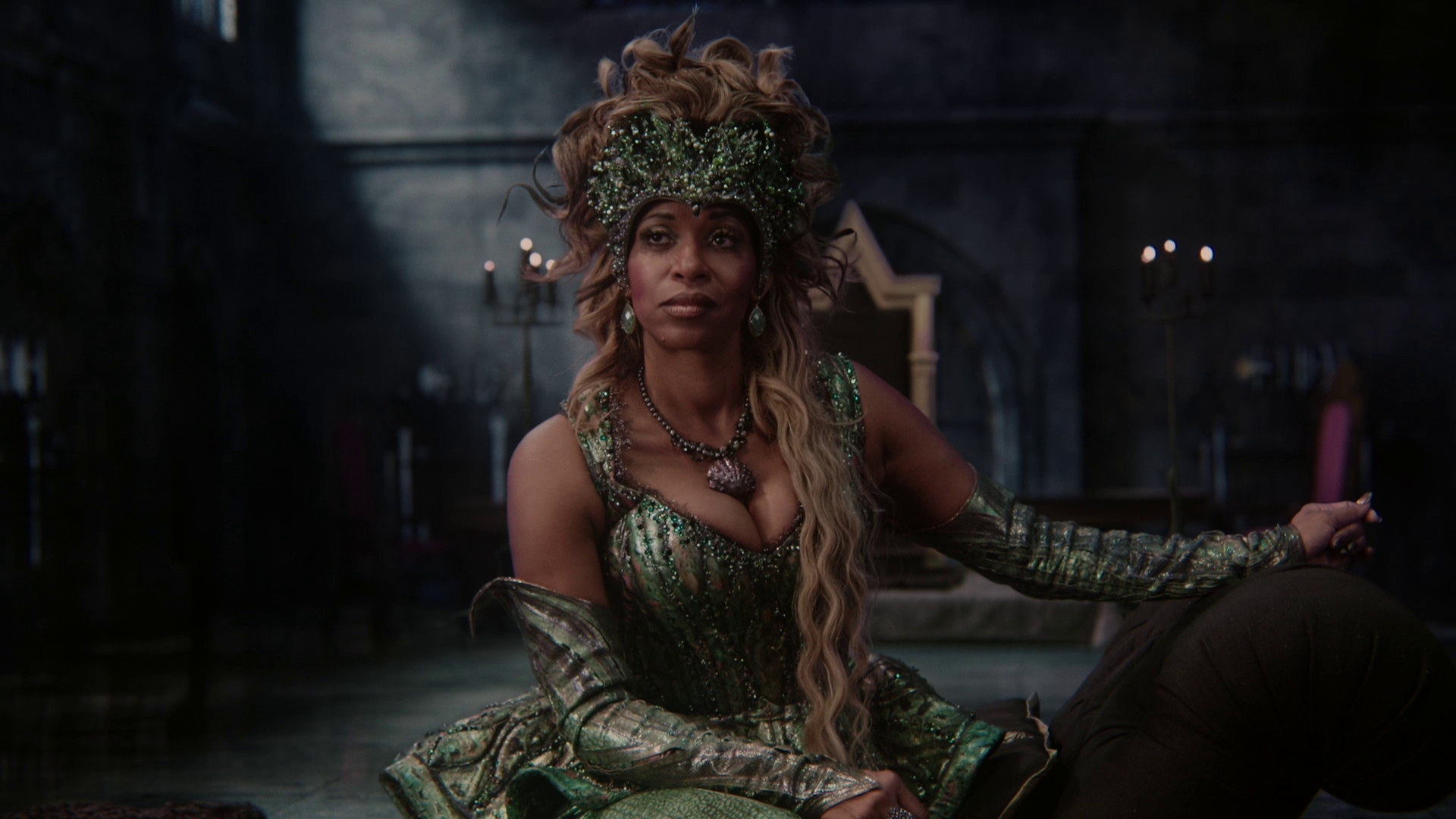 Ursula Ursula is the sea witch from another Hans Christian Andersen favorite, The Little Mermaid. Ursula claims Ariel's voice in exchange for her legs and strikes a deal with her.
Maleficent The villain from Sleeping Beauty, Maleficent has the ability to turn into a fierce dragon when provoked.
Read more Once Upon a Time series recaps and reviews here:
Disclaimer: Images are not ours. Credit to the owner.
About 1-Hour Proofreading
1-Hour Proofreading is a growing start-up offering fast and efficient editing services at a reasonable price with the assurance that the document is publication-ready the soonest you need it. Its team of highly competent professional editors is committed to helping those in need of quality editing services while facing tough deadlines.
Visit
1hourproofreading.com
for more details.
Follow us:    
Back to Grammary