An award-winning poet, novelist, and essayist, Margaret Atwood has been called a prophet because of her well-written and well-researched novel The Handmaid's Tale. It is a cautionary tale that, to many readers, is a future highly likely to happen. Her work often shows the endless struggles of women fighting against the patriarchal structure.
Atwood was born in Canada to an entomologist and dietitian. She didn't go to school until she was eight years old, and it was there that her love for literature flourished. She had started writing plays at the age of six, and by sixteen, she had decided that she wanted to write professionally.
After she finished high school, she attended Victoria College at the University of Toronto. It was here that her poems were first published in the college's literary journal, Acta Victoriana. In 1961, she graduated with a bachelor's degree in English (with honors) and a minor in philosophy and French. She pursued her master's at Radcliffe College in Harvard, with a Woodrow Wilson Fellowship, and was able to graduate in 1962. She further continued into doctoral studies but was unable to finish her dissertation. She had a brief career in the academe, teaching in universities like the University of British Columbia, the University of Alberta, and New York University.
Atwood's popularity rose in the sixties, with poetry collections such as Double Persephone, Talismans for Children, and The Animals in That Country. In 1969, she also published her first novel, The Edible Woman. Through the years, Atwood continued to write both poetry collections and novels, but she broke through with her 1985 novel, The Handmaid's Tale.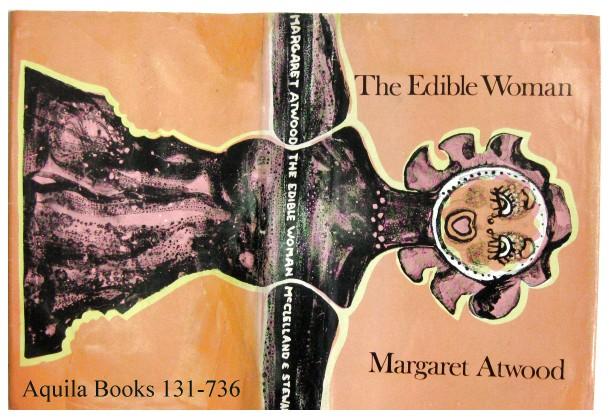 The Handmaid's Tale is a dystopian novel set in the near future, wherein American democracy has been replaced by a theocracy. In this future, fertile women have become rare, so those who remain fertile are sold to male overlords in order to bear children. These women, called Handmaids, are treated like property by their "owners." The novel features a Handmaid named Offred, who still remembers her life before the theocracy. The novel has been both lauded and criticized over the years and studied in the academe both for its theme and technique. Today The Handmaid's Tale is among the likes of Nineteen Eighty-Four and Brave New World in terms of its quality as a dystopian and sci-fi novel.
Atwood also has other endeavors aside from writing. In 2004, Atwood invented the LongPen, a technology that allowed any person to remotely write in ink anywhere in the world by using a tablet PC and the Internet. This technology allowed her to have book tours without being physically present. Atwood is also a contributor to the Future Library project, where writers contribute stories that would eventually be published within a hundred years.
Today Atwood still writes, is still part of the company that has the rights for the LongPen technology, and still works on endeavors related to her published work. Following previous successes through other media such as radio, film, and stage, The Handmaid's Tale has been adapted into a miniseries, which premiered in April 2017. Atwood played a cameo in the series and also serves as the series' consulting producer.
We at 1-Hour Proofreading celebrate all writers, regardless of genre and style. How about you? Who's your favorite author? Or maybe you're a writer who wants to be featured? Shoot us a message! Watch out for more Author Highlights!
Sources:
Disclaimer: Images are not ours. Credit to the owner.
About 1-Hour Proofreading
1-Hour Proofreading is a growing start-up offering fast and efficient editing services at a reasonable price, with the assurance that the document is publication-ready the soonest you need it. Its team of highly competent professional editors is committed to helping those in need of quality editing services while facing tough deadlines.
Visit
1hourproofreading.com
for more details.
Follow us:    
Back to Grammary