Over time, blogging has become a jargon among most users online. It has also served as an avenue for individuals who want to express their thoughts and ideas and share their life stories, travel escapades, productivity hacks, and many others through the Internet. While it can honestly be considered a trend, the purpose of these blogs may still vary from blogger to blogger: it can be for either personal use or something to earn money from.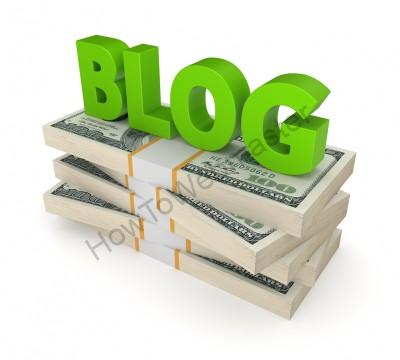 Blogging, however, is not something to be underestimated. While many have succeeded in turning their blogs into something profitable, some have failed. To avoid falling into the traps of blogging, it's essential to learn the ins and outs of making a profit out of it through these simple tips:
Blogging comes with great responsibility
Similar to being Spiderman, becoming a blogger comes with great responsibility, and that responsibility lies in the form of content. Essentially, a blog should be:
Informative. The success of your blog depends on the quality of your content, hence the phrase "Content is king." It is what readers look for in your blog and what makes you earn good traffic to your website. However, quality does not only mean that your content is free of grammatical errors and faulty sentence structures and clear in its purpose; also, it should cater to the needs of the target reader. Simply put, it should be informative.

Engaging. For a blog post to earn readership, it should also be engaging. This is where the voice of the blogger becomes very important. Your content should be written in the voice that you want people to connect with, something that people will know you as. Once you find it, it's also as important to nurture it as it is the best way to sustain your writing prowess and avoid burnout. Otherwise, profit can be elusive.

Regular. Consistency of blog posting is among the most common factors of profit earning from writing. You should follow a calendar to produce blog posts regularly; however, regularly does not necessarily mean posting every day. Rather, it means having a routine that you are able to consistently do, perhaps thrice a week. What's important is that you are able to consistently deliver quality content and are not blogging for the sake of posting. Another advantage of creating a calendar is that you are able to keep track of your posts and sustain the quality of your work.
Traffic plays a vital role in making your blog profitable
Traffic, which consists of visits you earn when users click on your link, is an important factor as you convert your hobby into something that can provide you extra income. It is one of the criteria that investors often look for in bloggers whom they want to arrange a deal with. Among these deals are guest posting, product reviews, and promotional posts.
Guest posts are used to promote websites through an authoritative website. Basically, bloggers who have dominant websites allow businesses to advertise their websites by having their blogs featured in that section, and then they earn.

Product reviews, on the other hand, are blogs written to give people a gist of how a product is performing and whether it really is efficient with respect to its purpose. While some write product reviews to just inform people about their experience with the product, others are paid to do it.

Lastly, promotional posts pertain to blogs that are specifically written to promote products, services, or brands so that people would patronize them. Of course, with an established brand in the web, investors know that you have the trust of your followers; hence, they opt to make a deal with you.
In the first place, who would invest in a blog with little to no followers?
Be willing to accept huge changes; learn SEO
Search engine optimization (SEO) is about making you visible in the web. It's a method in digital marketing that helps your website to rank in the search engine results page (SERP). Now, why are we telling you this?
SEO can help you a lot in improving the quality of your content so you would drive traffic to your website. Imagine this: a user searches for a topic that your blog accurately discusses, for instance, "how to brew coffee," and Google lists 10 results. Without traffic, and without SEO, do you think you'd make it to the first 10, 20, or 500 results? The truth is, probably not.
In this era of technology, competitor bloggers are already out there looking for ways to further rank their blogs up in search engines, practicing SEO techniques for Google, Bing, and Mozilla Firefox.
Be ready for changes though, as algorithms change. In a recent update, Google targets low-quality websites that tend to rank up in the SERP. It's also important to note that despite the overwhelming combination of content and technology, bloggers should still remember to write for the readers and not the search engines in order to sustain websites.
Key Takeaway
Content, traffic, and SEO. Indeed, these three factors may have overwhelmed you, but worry less as they can efficiently help you make your blog profitable. Efforts in writing, continuous learning, and regular researching will make it all worth it once you get your hands on the prize. It is possible!
For enticing and informative articles about blogging, follow 1-Hour Proofreading's Blogging Bug series and get it directly to your inbox by subscribing to our newsletter here.
Disclaimer: Image is not ours. Credit to the owner.
About 1-Hour Proofreading
1-Hour Proofreading is a growing start-up offering fast and efficient editing services at a reasonable price with the assurance that the document is publication-ready the soonest you need it. Its team of highly competent professional editors is committed to helping those in need of quality editing services while facing tough deadlines.
Visit
1hourproofreading.com
for more details.
Follow us:            
Back to Grammary