In times of trouble, chaos, and confusion, art is something that people turn to for escape. However, art has also become a means through which thoughts, opinions, and ideas are discussed. Some authors, such as Khaled Hosseini, tell their own stories in the hopes of making more people understand their struggles.
Author Khaled Hosseini was born in Kabul, Afghanistan. Because of the nature of his father's work, Hosseini grew up in various parts of the world. Hosseini and his family always thought that they would eventually return to Afghanistan and live there for good. Unfortunately, this was not to be. In 1978, the Saur Revolution occurred, leading them to seek asylum in the United States. The family decided to settle in San Jose, California.
In 1988, Hosseini graduated from Santa Clara University with a bachelor's degree in biology. He pursued medicine and earned an MD from the University of California, San Diego, in 1993 and completed residency in 1996 at Cedars-Sinai Medical Center in Los Angeles. He then practiced medicine for over a decade.
Hosseini broke through a new industry in 2003 with his debut novel, The Kite Runner. The novel tells the story of Amir, a rich boy from Kabul, and his best friend Hassan, the son of Amir's family servant. The story takes place over a long period of time and includes significant historical events such as the fall of Afghan monarchy, the exodus of refugees to Pakistan, and the rise of the Taliban. Above all, however, the novel tackles their relationship and their separate experiences as two people from vastly different social classes.
The Kite Runner was a publication success and was even adapted into a film. The success of this novel allowed him to retire from medicine and shift career paths to writing full-time.
In 2007, Hosseini published his second novel, A Thousand Splendid Suns. The novel is the story of Mariam, an illegitimate child suffering from the stigma of her birth status and from the abuse that she endures in her marriage. The novel also tells the story of Laila, a privileged young woman who is forced to accept a marriage proposal from Mariam's husband, Rasheed.
Hosseini's third book, And the Mountains Echoed, was published in 2013. This book was different from its predecessors in that it is a short story collection rather than a full-length novel. Each chapter is a separate story told by different characters. The series starts off with the stories of Abdullah and Pari, two children who were separated when, at three years old, Pari was sold to a childless couple. From there, a series of narratives occurs.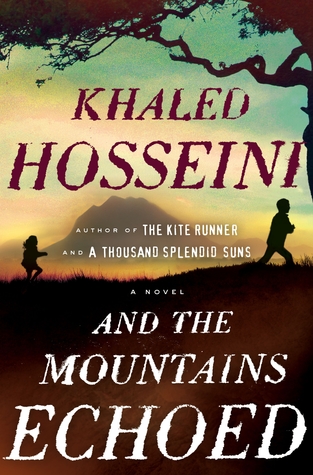 Although Hosseini only has these three books under his belt so far, his successful has been due to his clear storytelling voice. Hosseini often draws inspiration from his family ties as well as his life as a little boy in Afghanistan. Hosseini's narratives tell unique Afghan stories.
Aside from being an author, Hosseini is also a Goodwill Envoy for the United Nations High Commissioner for Refugees (UNHCR). The office aims to provide humanitarian assistance in Afghanistan.
Source:
Disclaimer: Images are not ours. Credit to the owner.
About 1-Hour Proofreading
1-Hour Proofreading is a growing start-up offering fast and efficient editing services at a reasonable price, with the assurance that the document is publication-ready the soonest you need it. Its team of highly competent professional editors is committed to helping those in need of quality editing services while facing tough deadlines.
Visit
1hourproofreading.com
for more details.
Follow us:    
Back to Grammary