As readers, it is such a great feat for us when we manage to find authors who create characters that stay with us until we grow up. However, what's even more special is when we find authors who transcend fiction and become heroes themselves. Judy Blume is not only a bestselling author of children's and young adult fiction; she is also one of the frontrunners in the fight against censorship.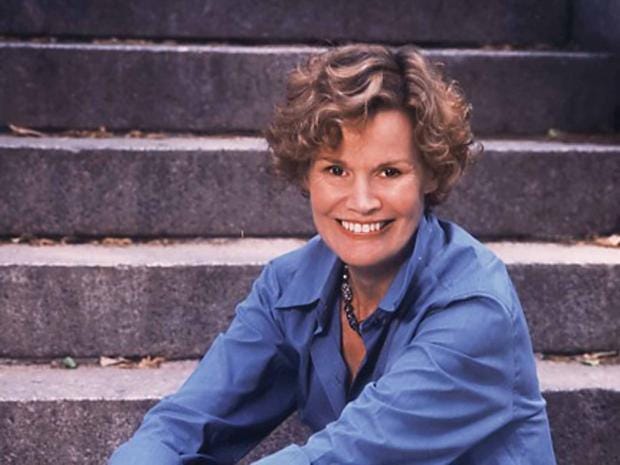 Blume is a native of New Jersey. She shares in her website that even though she was imaginative as a child, she never thought of becoming a writer. Whatever stories that had remained in her head had never been written down on paper.
Instead, she wanted to become a teacher. In 1961, she graduated with a degree in education from New York University. Eight years after that, she finally published her first book, The One in the Middle is the Green Kangaroo.
The decade that followed became the most prolific decade of her writing career. During this time, she wrote 13 novels, some of which are still pretty popular today: Are You There God? It's Me, Margaret. (1970), Tales of a Fourth Grade Nothing (1972), Otherwise Known as Sheila the Great (1972), and Blubber (1974).
Are You There God? It's Me Margaret tells the story of a 12-year-old girl who is approaching puberty and at the same time dealing with the difference with her parents' faiths and being pressured to choose. This book set the tone for most of the novels that Blume became known for.
Tales of a Fourth Grade Nothing is about nine-year-old Peter, who is constantly being challenged by the fact that his two-year-old brother Fudge often goes unpunished for his behavior. This spanned into a four-book series.
Otherwise Known as Sheila the Great focuses on Peter's rival Sheila, who, despite her confident outlook, actually suffers from a variety of phobias.
Blubber is the story of fifth-grader Jill, who joins her classmates in bullying their classmate Linda, an overweight and awkward girl who gives a report to their class about whales and was thus nicknamed "Blubber."
Following her fame, Blume gained infamy in the 1980s, becoming a target of censorship. This is because her books dealt with "controversial" topics such as sex, puberty, homosexuality, and masturbation. Forever . . . (1975), Blubber, Are You There God?, Deenie (1973), Tiger Eyes (1981), and others were banned from libraries. These books are part of the American Library Association's 100 Most Frequently Challenged Books of the '90s. Following the issue, Blume became an advocate for intellectual freedom and a pioneer against censorship.
Even as the censorship issue surrounding her books lessened, Blume continued to challenge censorship by working with the National Coalition Against Censorship and reaching out to writers, teachers, and librarians. She even wrote an op-ed in 1999 for The New York Times titled "Is Harry Potter Evil?" In her article, she defended Rowling's novels against allegations of "witchcraft."
Blume continues to work with various organizations to protect freedom of information. Her website not only provides content that will be enjoyed by her fans; it also provides countless resources and guides against censorship.
Through her efforts, Blume continues to prove that she is an American hero, shaping and preserving the quality of fiction for years to come.
Sources:
Disclaimer: Images are not ours. Credit to the owner.
About 1-Hour Proofreading
1-Hour Proofreading is a growing start-up offering fast and efficient editing services at a reasonable price, with the assurance that the document is publication-ready the soonest you need it. Its team of highly competent professional editors is committed to helping those in need of quality editing services while facing tough deadlines.
Visit
1hourproofreading.com
for more details.
Follow us:    
Back to Grammary