Darren Shan is one of very few authors who, through the power of words, possesses the amazing ability to make your skin crawl.
Born in London, O'Shaughnessy's family moved to Limerick, Ireland, when he was six years old. He has lived there ever since. O'Shaughnessy started writing short stories and comics at fourteen, most of which were left unfinished. He joined a TV scriptwriting competition at age fifteen, where he placed runner-up for a dark comedy called A Day in the Morgue. At age seventeen, he finished Mute Pursuit, a manuscript that was never published. After the experience, O'Shaughnessy decided to focus on writing novels rather than short stories.
O'Shaughnessy pursued degrees in sociology and English at Roehampton University in London. Afterward, he returned to Ireland and worked in a TV cable company for two years. O'Shaughnessy started writing full time at the age of twenty-three. Ayuamarca, his first novel, was published in 1999 under his real name. This was followed by a sequel in 2000, Hell's Horizon. Eight years later, Ayuamarca was rereleased and retitled Procession of the Dead. O'Shaughnessy also used the penname D. B. Shan in the reprint. Hell's Horizon was rereleased the year after. In 2010, the final book of the trilogy, City of Snakes, was published under the penname Darren Shan.
The Saga of Darren Shan, O'Shaughnessy's most popular work, started in 2000 with Cirque du Freak. The series has since been translated into thirty-one languages and has sold more than twenty-five million copies worldwide.
The saga is about a young boy, the author, who finds himself involved in the world of vampires. The series is composed of four trilogies, a total of twelve books. The first trilogy, Vampire Blood, is where Shan first learns about the existence of vampires and becomes a half-vampire after an accident involving his best friend, Steve. In the second trilogy, Vampire Rites, Shan is introduced to the vampire clan and works for their acceptance. The third trilogy, Vampire War, is where Shan learns about his destiny and its relation to the world. In the final trilogy, Vampire Destiny, Shan faces the vampires' enemies.
The film rights of the series were bought by Universal, and in 2009, Cirque du Freak: The Vampire's Assistant was released. The film is an adaptation of the first trilogy, starring Chris Massoglia as Darren Shan, Josh Hutcherson as Steve Leonard, and John C. Reilly as Larten Crepsley, Shan's vampire mentor.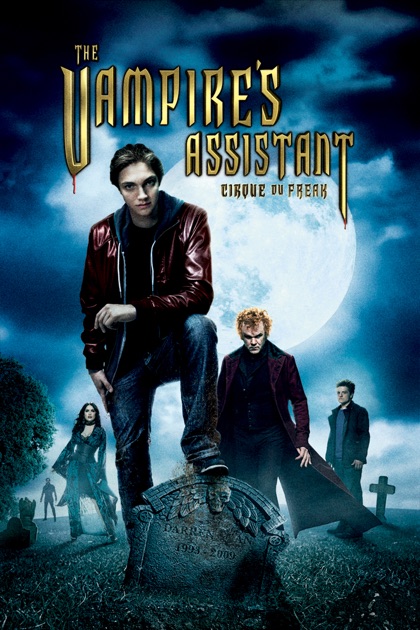 Following the end of the saga, O'Shaughnessy started another supernatural young-adult book series. The Demonata is a series about demons that spans a total of ten books. O'Shaughnessy also penned a spin-off series of the saga, called The Saga of Larten Crepsley, composed of four books. The series covers two hundred years of Crepsley's existence, leading to when he met Shan in Cirque du Freak. The series was published from 2010 to 2012. Another supernatural series, Zom-B, spanned twelve books from 2011 to 2016. With most of his work being targeted toward a younger audience, O'Shaughnessy was dubbed the master of children's horror.
O'Shaughnessy started writing adult novels under the penname Darren Dash. Under this penname, he published the City trilogy and Lady of the Shades, a supernatural thriller.
Still living in Limerick, Ireland, O'Shaughnessy continues to write for youth and adults alike.
Sources:
Disclaimer: Images are not ours. Credit to the owner.
About 1-Hour Proofreading
1-Hour Proofreading is a growing start-up offering fast and efficient editing services at a reasonable price, with the assurance that the document is publication-ready the soonest you need it. Its team of highly competent professional editors is committed to helping those in need of quality editing services while facing tough deadlines.
Visit
1hourproofreading.com
for more details.
Follow us:    
Back to Grammary