Danielle Steel is an American novelist who has done what many writers aspire to become. She has been hailed the best selling author alive.
Danielle Steel's full name is Danielle Fernandes Dominique Shuelein-Steel. She was born in New York and raised Catholic. As a result, she'd originally wanted to be a nun. Steel spent her younger years in France, where she was included in her parents' social gatherings. At the age of eight, her parents divorced, and she was raised mostly by her father.
Even in her early years, Steel was writing. She started with stories, and in her teens, she forayed into poetry. She studied literature and fashion design at the Parsons School of Design and then at New York University.
At the age of eighteen, she married a banker named Claude-Eric Lazard. She continued attending university as a young wife and started her writing as well. She finished her first manuscript at the age of nineteen. At the same age, she gave birth to her first daughter and started working for an agency in New York. One of their clients suggested that she focus on writing, and she later moved to San Francisco, where she worked as a copywriter for Grey Advertising.
In 1972, Steel published her first novel, Going Home. This novel became the template for many of Steel's future novels. The novel also revealed what eventually would become Steel's signature as a writer: a plot that revolves around human relationships and family issues. The same year, she and Lazard divorced.
Steel married her second husband, Danny Zugelder, in 1975, and although the marriage lasted only three years, the relationship caused her to write the two novels that launched her career: Passion's Promise and Now and Forever.
Steel's third husband was William George Toth, with whom she had a son named Nicholas. During their marriage, Steel published The Promise. She married a fourth time in 1981, to John Traina. Traina adopted Nick and had five more children with Steel.
By this time, Steel was already a well-known author. In 1989, she was listed in the Guinness Book of World Records as the author with a book on the New York Times Best-Seller List for the most consecutive number of weeks (at the time, 381).
In 1984, Steel contributed to a nonfiction book, Having a Baby, and published a book of poetry titled Love: Poems. Steel also created a series of ten books for children titled Max and Martha. She also penned another nonfiction book, His Bright Light, which was about her son's life and death.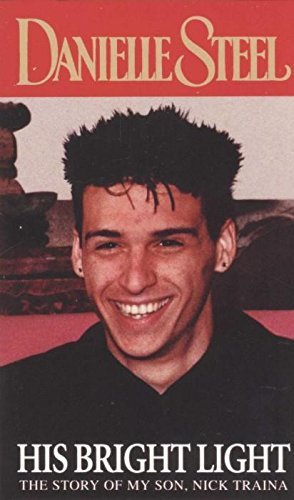 Steel is a prolific author and has produced 163 books. Her novels have been published in 47 countries and translated into 28 languages. Her novels often involve relationship crises and life issues. Many of her works have been adapted as television films and miniseries.
We at 1-Hour Proofreading celebrate all writers, regardless of genre and style. How about you? Who's your favorite author? Or maybe you're a writer who wants to be featured? Shoot us a message! Watch out for more Author Highlights!
Sources:
Disclaimer: Images are not ours. Credit to the owner.
About 1-Hour Proofreading
1-Hour Proofreading is a growing start-up offering fast and efficient editing services at a reasonable price, with the assurance that the document is publication-ready the soonest you need it. Its team of highly competent professional editors is committed to helping those in need of quality editing services while facing tough deadlines.
Visit
1hourproofreading.com
for more details.
Follow us:    
Back to Grammary